This Low Carb Cinnamon Cheesecake Dip is a guilt free sweet treat with a whole lot of flavor!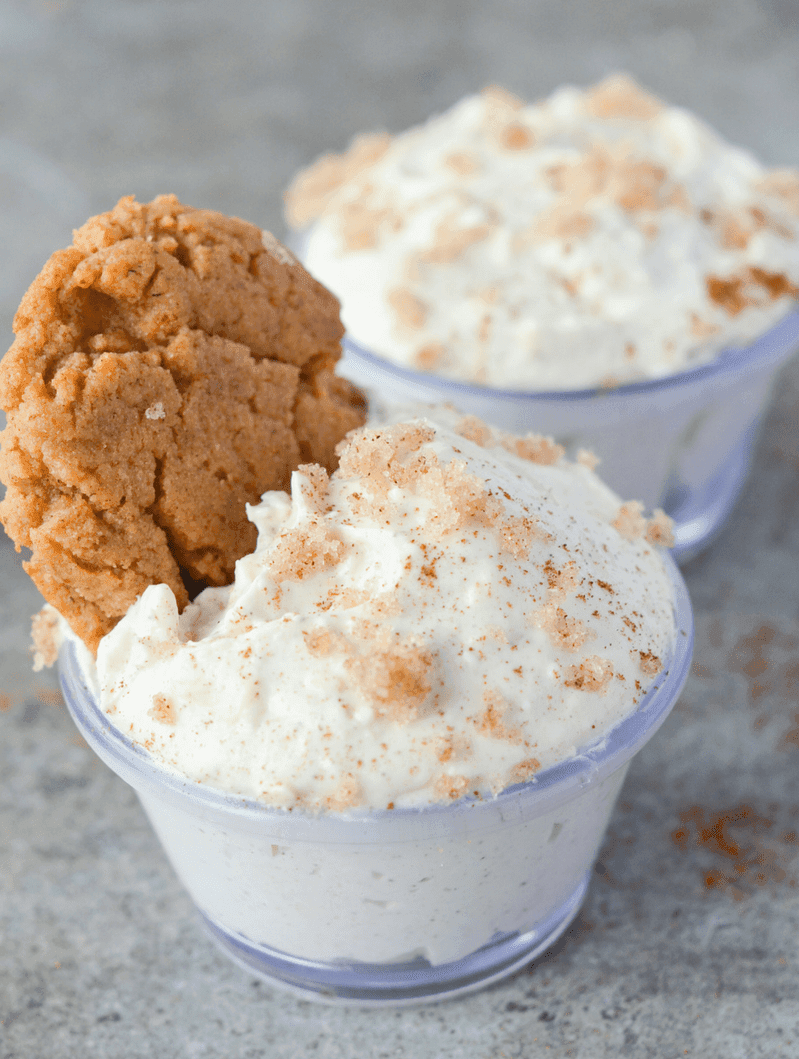 I recently saw a recipe for Cinnamon Cheesecake Dip and knew I had to make a version that was low carb and Keto-friendly.
Cinnamon is an interesting flavor for me. I don't love too much of it, but I love it when there's just enough. It has such a strong taste, but if you use it right, it can completely transform your dish into something AMAZING.
I think that's what I've done in today's recipe.
Low Carb Cinnamon Cheesecake Dip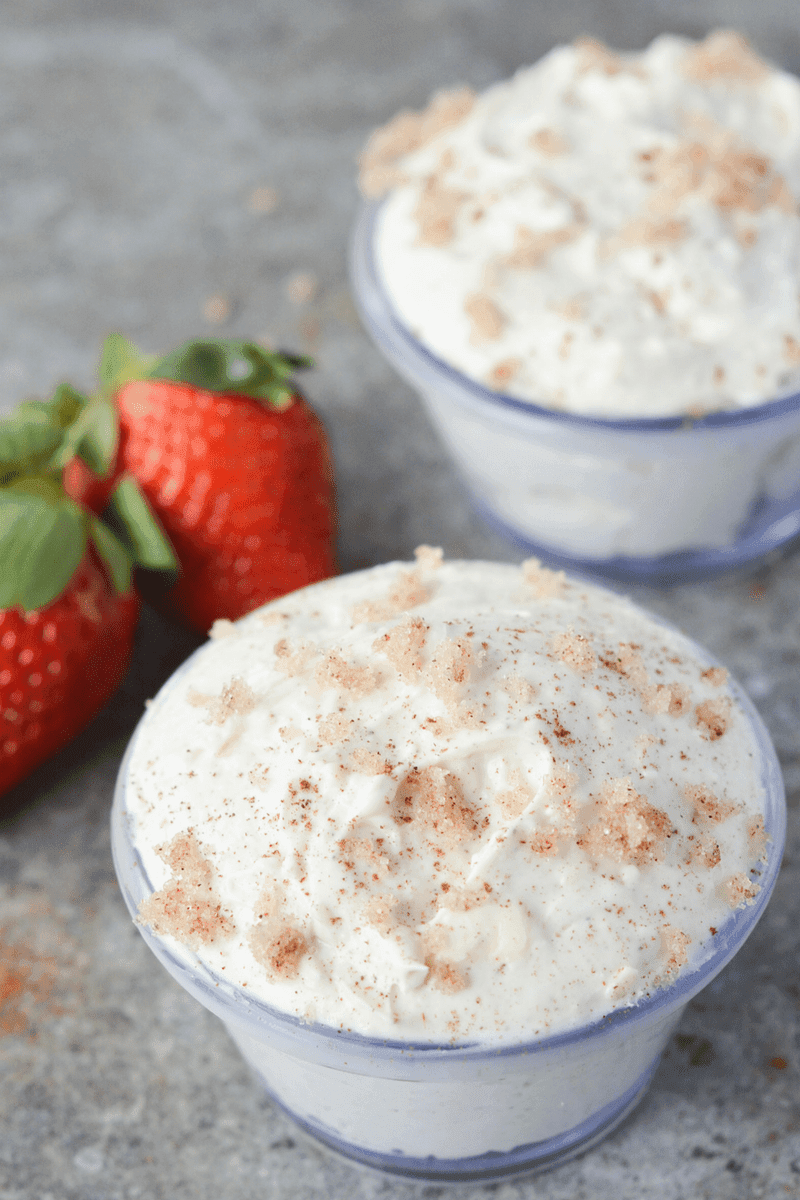 The first time I gave it a go didn't work out so well.
It was a brown, lumpy, muddy mess. So bad that it wasn't even edible!
You reaaaaally have to be careful with your cinnamon portions as well as the ratio between natural sweeteners and cinnamon.
Once I got the portions down, the next challenge was a little more fun. Figuring out what to dip in it! That was a little tricky because things like apples and cookies obviously have many more carbs than you'd like to enjoy under a ketogenic lifestyle.
I finally settled on Strawberries (low carb berries are acceptable if eaten sparingly) and Snickerdoodle Keto Kookie. (If you haven't heard of them, they're a great company that delivers buttery goodness in a yummy cookie! Check them out!)
Another shoutout for an awesome small business! I used ZenSweet MonkFruit Sweetener, a very yummy sugar substitute with a glycemic index of zero!
Here's how I made the dip!
Print
Low Carb Cinnamon Cheesecake Dip
Ingredients
4 tbsp Natural Sweetener (I used ZenSweet)
8 oz Cream Cheese (soften)
2 tbsp sour cream
1 tbsp ground cinnamon
1 tsp vanilla
Instructions
Soften Cream Cheese to make sure there won't be any lumps in your dip
Mix Cream Cheese and Sour Cream in a large bowl
Add vanilla
Mix in Sweetener gradually and taste as you go. By this point you basically have a delicious vanilla cheesecake dip, but you can choose how sweet you'd like it to be.
Add cinnamon (be very careful!)