This Low Carb Lasagna Stuffed Spaghetti Squash brings one of my family's Italian favorites into the low carb world!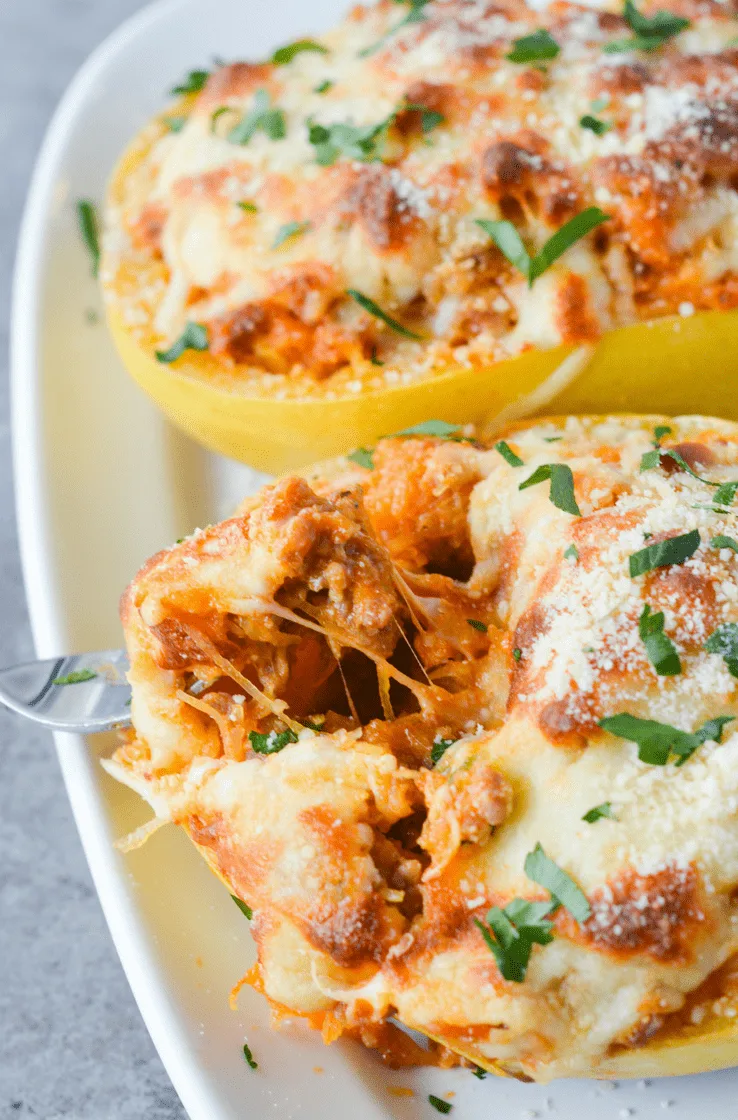 I love Italian food.
In the same way that Oprah loves bread.
But many of my Italian favorites have waaay too many carbs for the Low Carb/Keto Lifestyle. So I, like many of you, have been without for quite some time. The longer I live Keto, the longer I understand the truth that food doesn't need to be boring.
Eating hasn't been the same ever since I cut the carbs, but I've found it so important to remember that different isn't bad or wrong, it's just different. So today I've got a "different" recipe, that's hugely delicious and reminiscent of one of my family's FAVORITE Italian dishes...
Low Carb Lasagna Stuffed Spaghetti Squash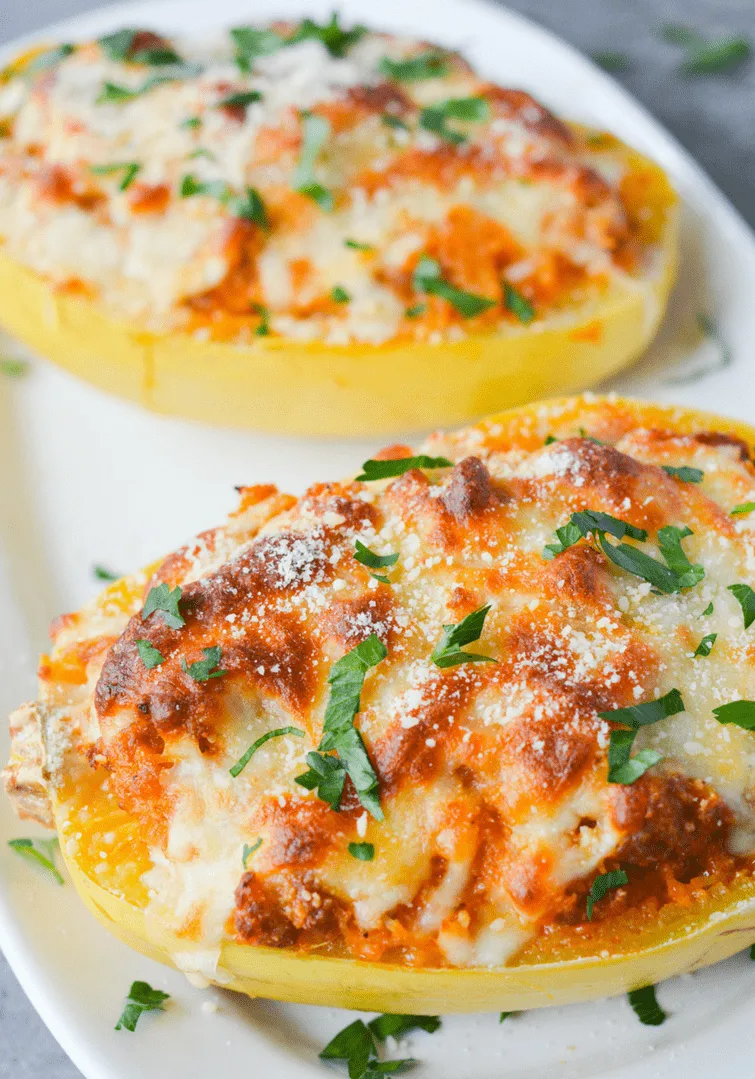 This recipe is really easy to make. You just need spaghetti squash, Italian sausage, ricotta cheese, sauce, and Parmesean cheese.
Eating through it reminded my husband and I of our early days of dating in college when we used to eat out at the Italian restaurant downtown (that the tore down to build apartments--still bitter) at least once a week. Oh the good old days...
Anybody have a recipe for Keto-Friendly Garlic Bread? 😀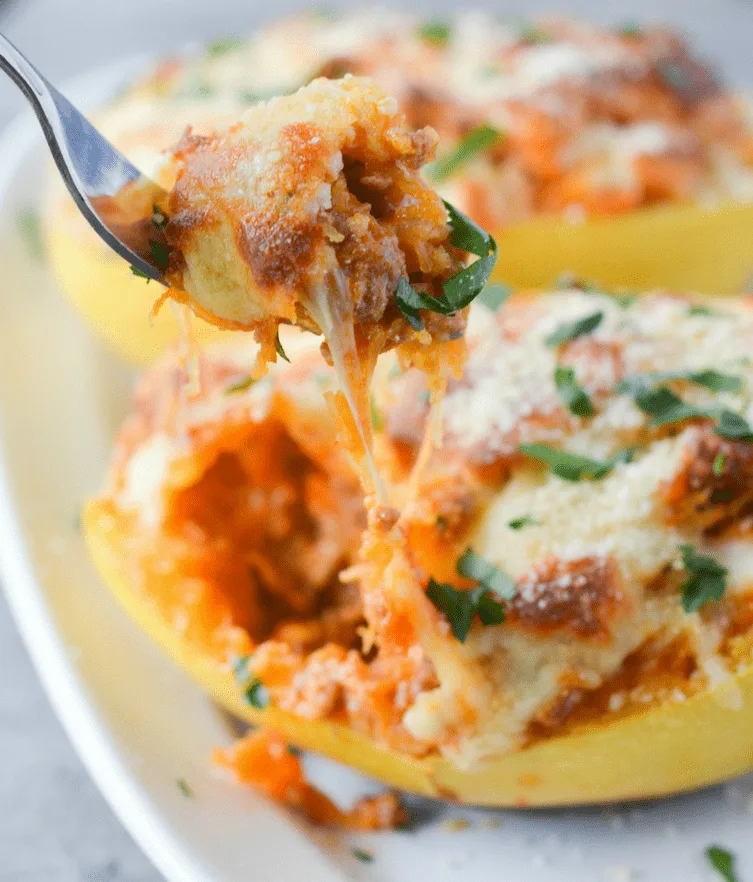 Print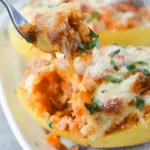 Low Carb Lasagna Stuffed Spaghetti Squash
---
1

pound italian sausage

1

spaghetti squash

1 cup

low carb pasta sauce

¼ cup

ricotta

1 cup

mozzarella

¼ cup

parmesan
Salt, pepper, italian seasoning- to taste
Parsley, garnish
---
Instructions
Cut squash in half, remove seeds, and place cut side down in baking dish in 1-2 inches of water
Bake at 400 for 45-50 minutes or until tender
While squash is baking, brown italian sausage
Add pasta sauce to meat and simmer with seasoning for 10-15 minutes
Remove squash and scrape inside of squash using fork, place strands into mixing bowl
Combine squash strands with meat sauce, ricotta, half cup mozzarella and parmesan
Place mixture back in squash shell or in baking dish and cover with remaining mozzarella
Bake 10-15 minutes until cheese is bubbly and golden
Garnish with chopped parsley
Notes
If you add combined mixture back into squash shell to bake, be sure to keep a couple inches of water in the bottom of the pan so the squash shell doesn't burn