This Keto Cheese Sauce recipe is the perfect simple addition to any savory dish that needs some extra creaminess!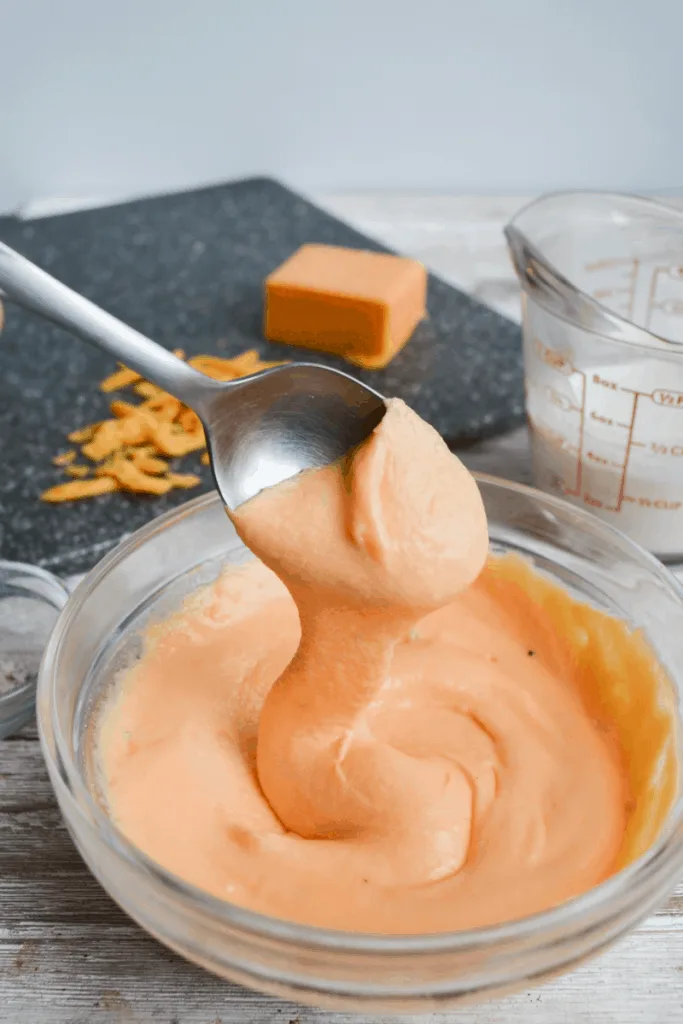 Sometimes adding cheese to your dish is just what you need to make your low carb diet more sustainable. Of course you could just eat steamed broccoli as a side dish, but wouldn't it be so much tastier with a cheese sauce on top?
Store bought cheese sauces tend to be higher carb and full of ingredients that are difficult to pronounce. If you're looking for a simple and straightforward, totally delicious keto cheese sauce recipe, you've come to the right place.
I use this low carb cheese sauce on everything from veggies to my Keto Cheeseburger Helper recipe! It's a family favorite in my house, especially when getting my kids to eat their vegetables, and I think it could be in yours too!
Speaking of broccoli, check out this delicious recipe for Creamy Broccoli from Gimme Delicious!
How to make keto cheese sauce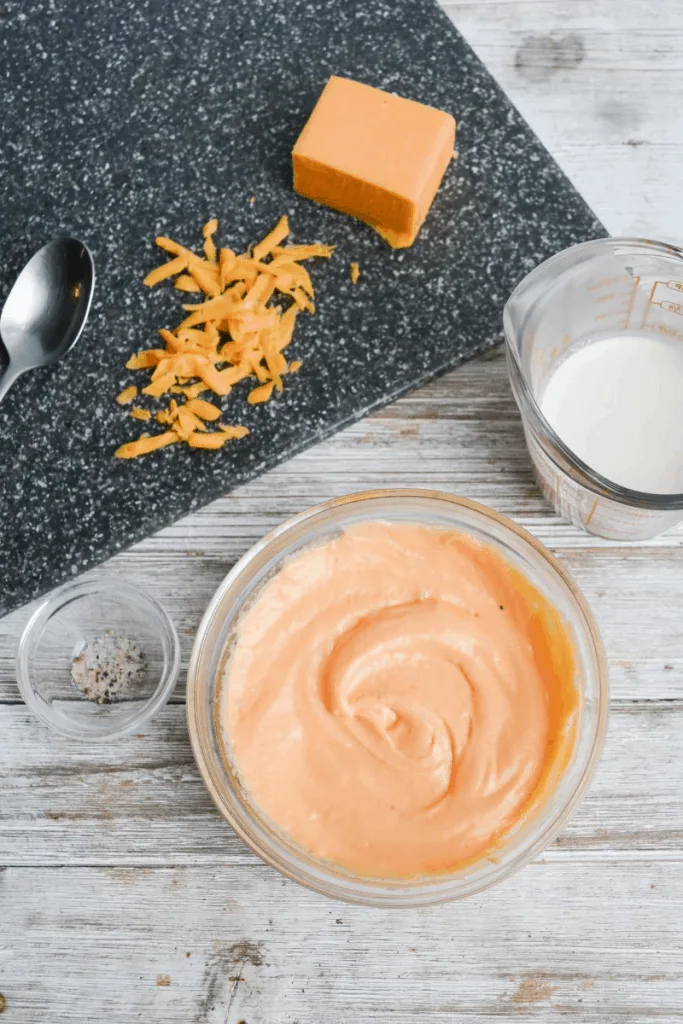 Like I said before, the ingredients are super simple. Cooked on a stovetop, you only need:
Salted Butter
Cream Cheese
Heavy Whipping Cream
Shredded Cheddar Cheese
Salt & Pepper To Taste
You can also add ground mustard powder and/or cayenne powder to take it up a notch, but those additions, while totally delicious, are also totally optional.
One helpful tip is that this recipe comes together better when you use cheese shredded fresh off the block. The ingredients that are added to pre-shredded cheese to prevent it from caking together also prevent your cheese from melting easier and creamier.
It's still totally delicious with pre-shredded cheese, but if you have the time to shred it yourself, I'd always recommend doing so.
How many calories are in low carb cheese sauce?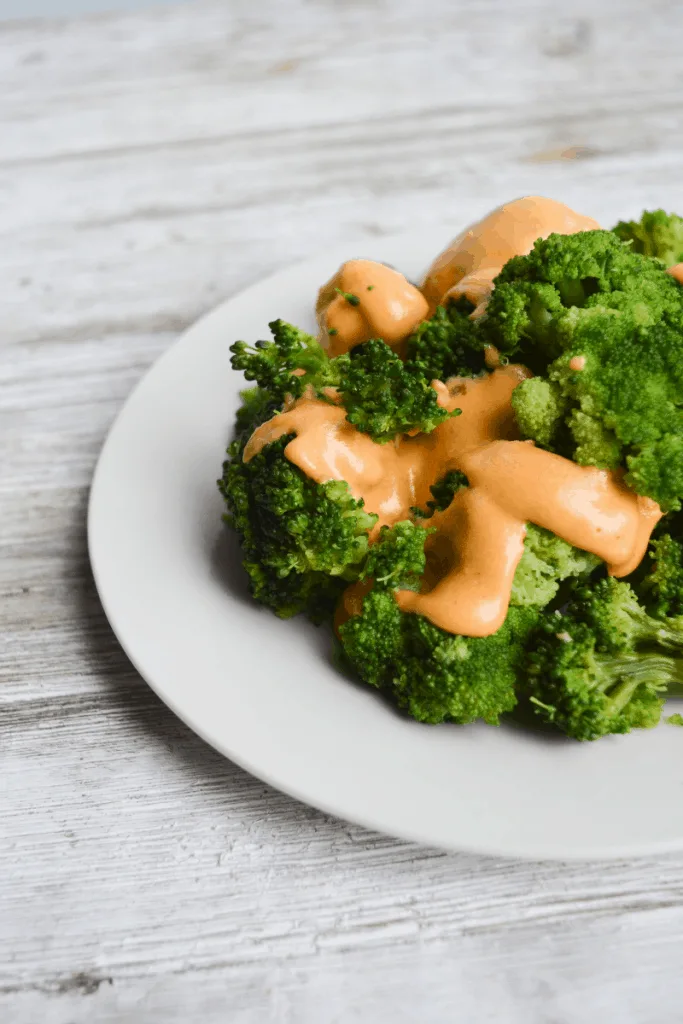 This recipe makes 8 servings. One serving is calculated as 2 tablespoons. For one serving you're looking at:
Calories: 172.9 Calories
Total Carbs: 0.8g
Fiber: 0g
Net Carbs: 0.8g
Protein: 5.9g
Fat: 16.2g

And here's a nutrition breakdown based on the ingredients I used:
Yield: 8 Servings
Keto Cheese Sauce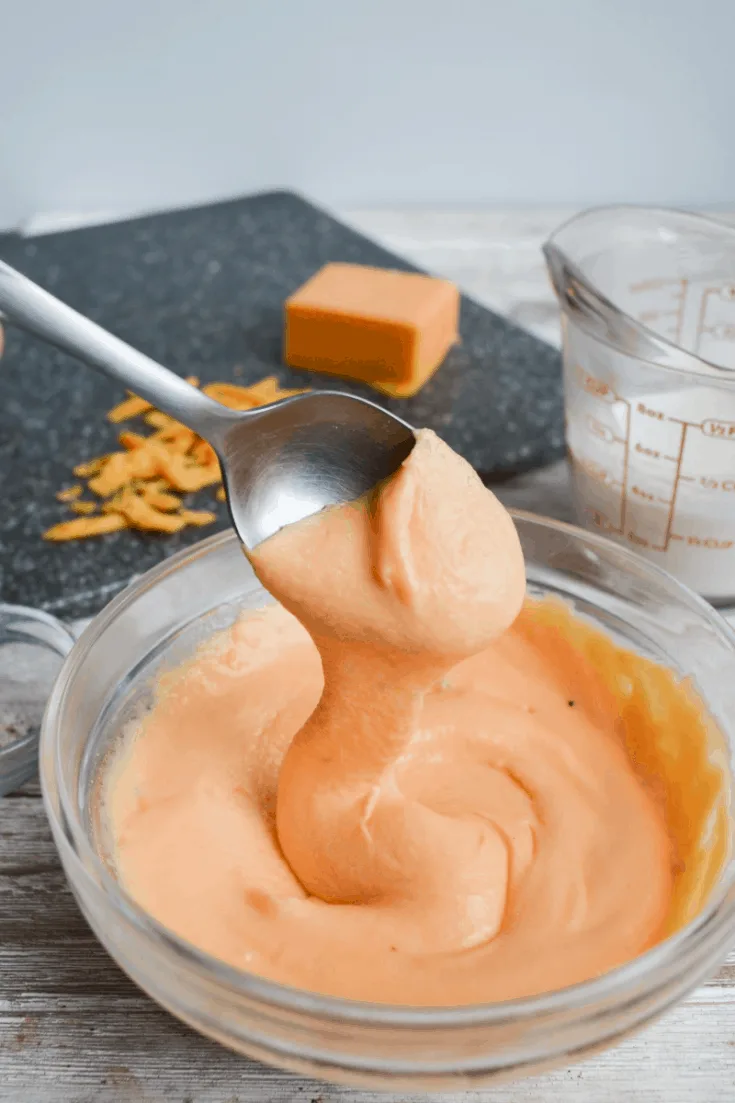 This Keto Cheese Sauce recipe is the perfect simple addition to any savory dish that needs some extra creaminess!
Ingredients
2 tablespoon salted butter
1 ounce cream cheese, softened
½ cup heavy whipping cream
1 ½ cup shredded cheddar
salt & pepper to taste
Instructions
In a medium saucepan, melt the butter over medium heat, about 45 seconds.
Whisk in the cream cheese and heavy whipping cream until smooth, about 1 minute. The sauce will start to form bubbles, continue whisking and reduce heat to low. Quickly stir in the shredded cheese and sprinkle with salt and pepper.
Turn off the heat and continue stirring until all the cheese is melted and the mixture is completely smooth about, about 1 minute. It will be about the thickness of melted Velveeta or queso.
Notes
I recommend using cheese shredded fresh off the block to maximize its melting and creaminess.
Nutrition Information:
Yield:
8 Servings
Serving Size:
2 tbsp
Amount Per Serving:
Calories:

172.9
Total Fat:

16.2g
Carbohydrates:

0.8g
Net Carbohydrates:

0.8g
Fiber:

0g
Protein:

5.9g