These easy keto nachos are crunchy, spicy and full of cheese - excellent for satisfying even the most difficult craving.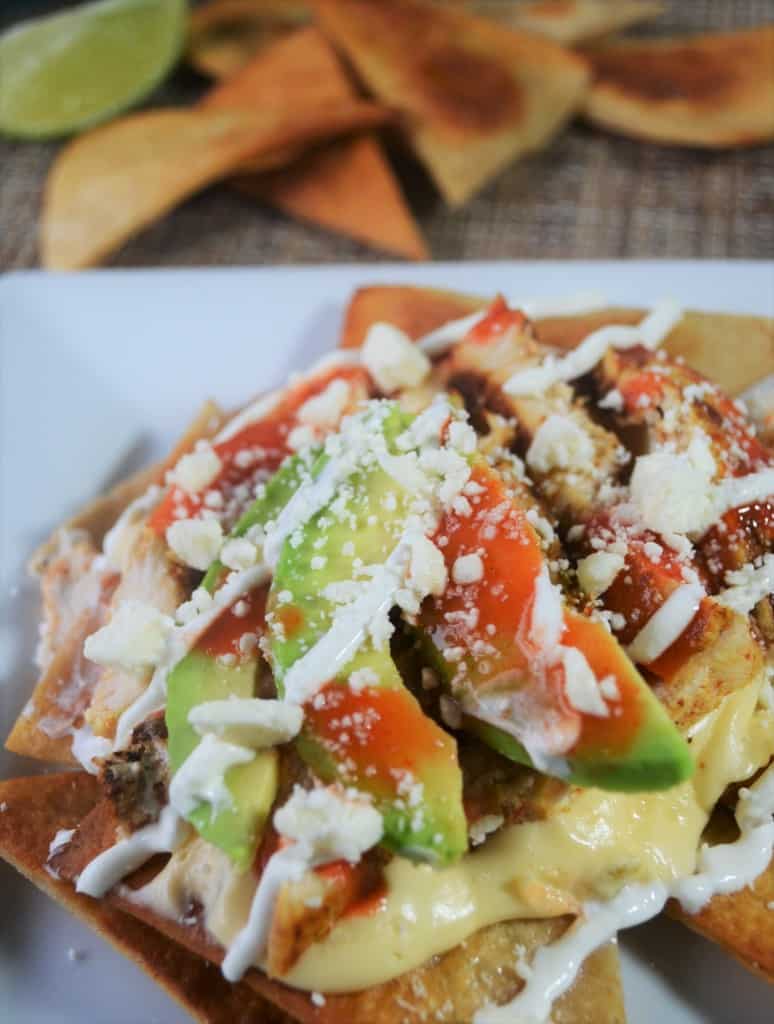 I'll admit, low carb tortillas make me slightly uncomfortable. It's a little high on the "risky" scale my brain created up there with malitol sweetened candy and yogurt. Some of those foods are fine for many people, but I tend to stay pretty safe so I don't get off track. That being said- I was ready for a little adventure this weekend. Buy The Best Low Carb Tortillas HERE.
Last year the hubby and I had delicious nachos (before keto days) at this place called Fuzzy's Taco Shop when we were visiting St. Louis for a wedding. They were piled high with shredded chicken, queso, tomatoes, garlic sauce and FETA. I never thought to try feta on nachos, but it was pretty amazing. Lately the hubby has been missing these nachos so I decided to make a super quick ten minute version of them with a very low carb spin! A note of caution, if you have a toddler who refuses to nap and is teething, these may take you two hours. 🙂
Did you know spices can be carby? Gotta be careful! Stuff like chili powder and cumin can be surprisingly high if you like big amounts. I got a grill pan finally this weekend so I was really excited to try it out.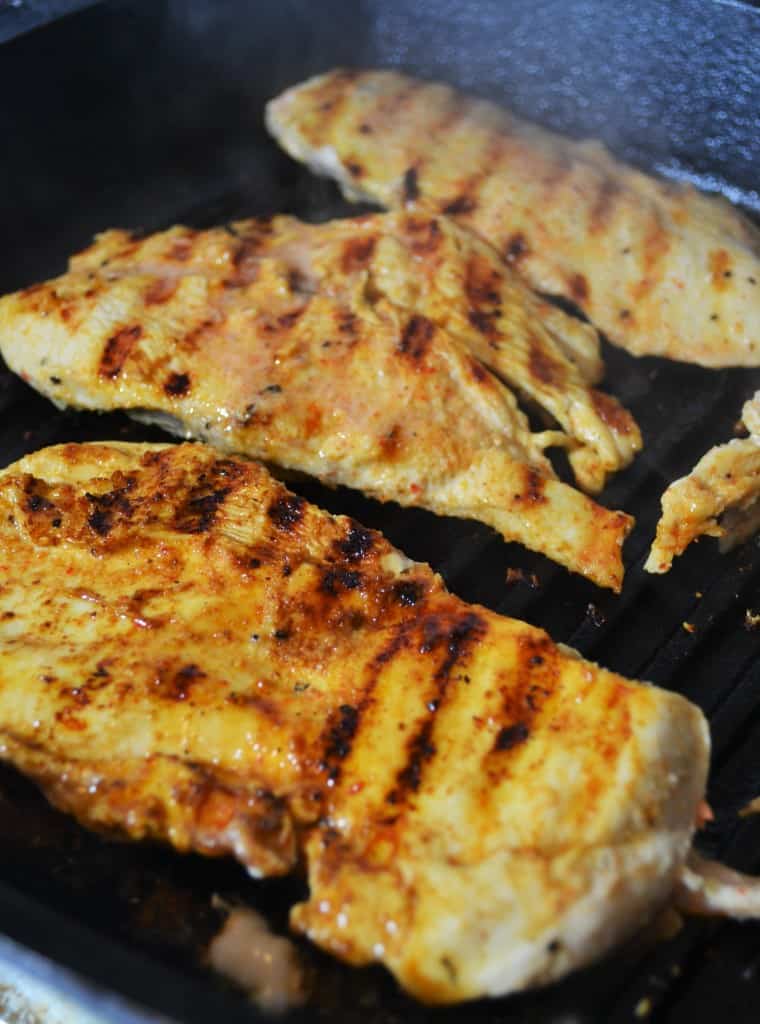 To make the chips, I simply did what I used to do with corn tortillas. Fried them up! I did a quick shallow pan fry. Of course, you can bake these and they'll be delicious and avoid the calories from the oil. It was quicker for me to fry them, plus we hardly ever fry anything...so it's a big treat. I used only three Mama Lupe's low carb tortillas (3 net carbs) for the two of us. I included a link (affiliate) because I recently found out that these tortillas are only available to buy in stores in the Midwest!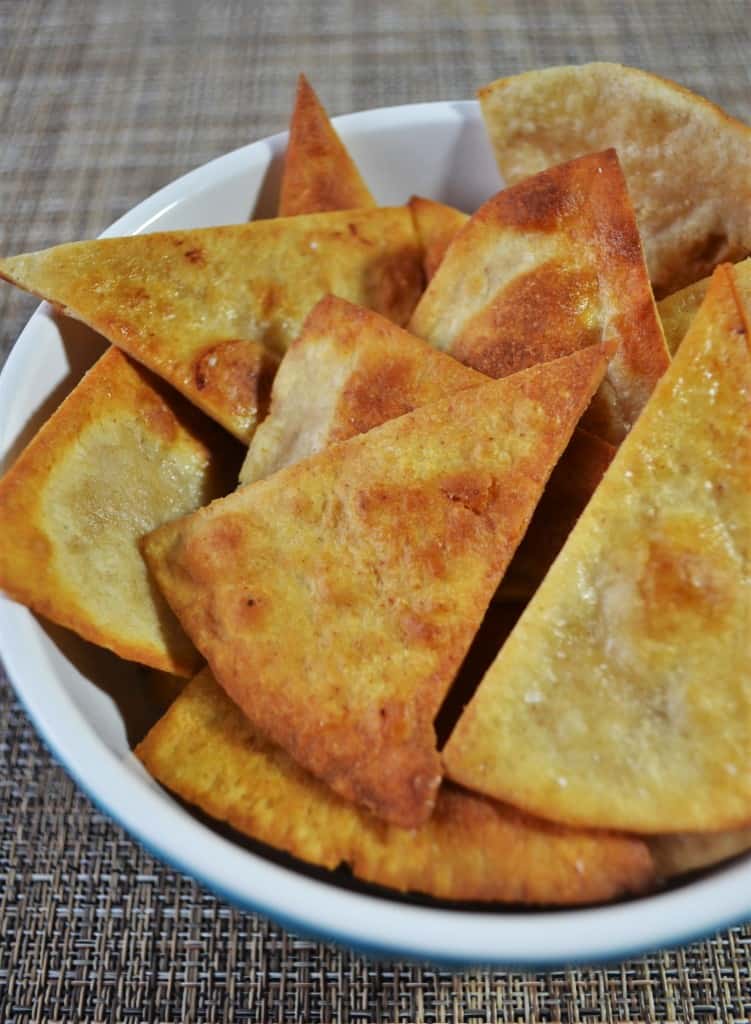 Once they're golden and delicious just top with chicken, keto cheese sauce, hot sauce (less carby than salsa), avocado and a healthy sprinkle of feta. We were so busy we didn't have a chance to eat before dinner time so there was no holding back with the tasty toppings.
THIS is my favorite keto cheese recipe. It's so quick and I've used it with both cheddar and spicy pepper cheese with great success. For these nachos I used a cheddar jack I had on hand.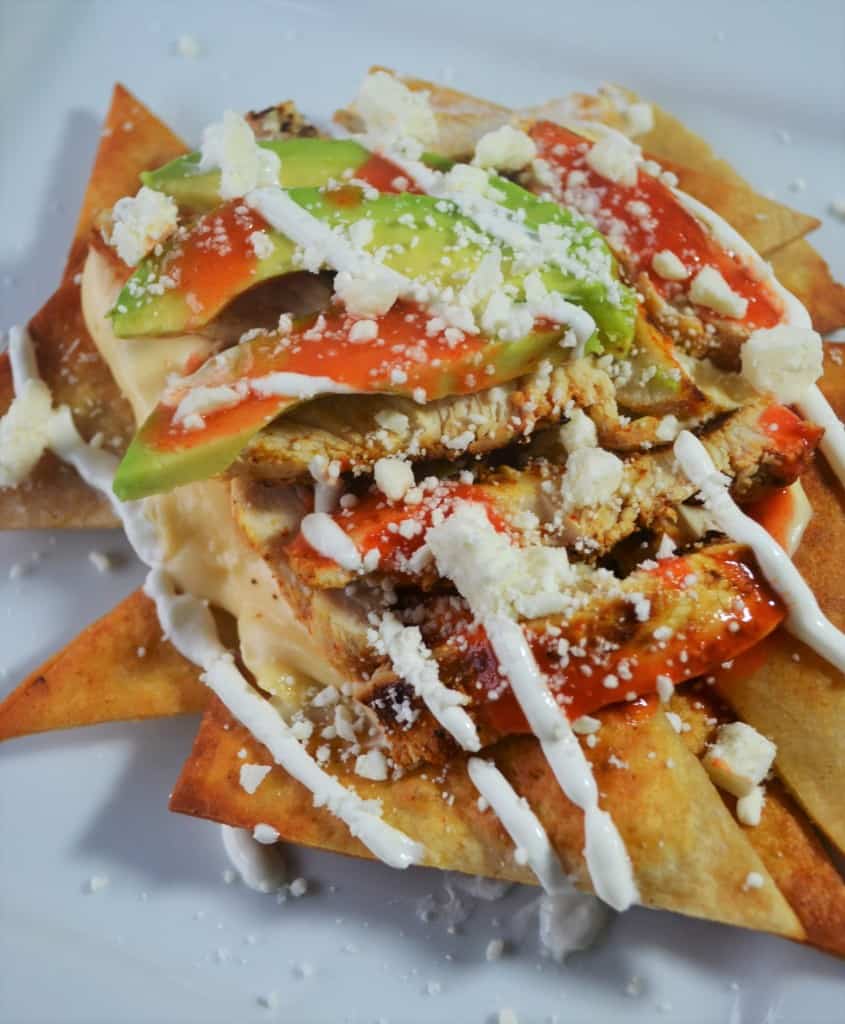 The nachos were so delicious and filling. I'm not sure I'll be frequenting the low carb tortillas, but I'm happy to know that if we want a special treat these would be a great option for us. If you're avoiding wheat, there are lots of keto/lchf recipes out there to make at home too. Remember to try new things and see what works for you!

*post uses affiliate links