These Bacon Wrapped BBQ Jalapeno Poppers are an incredibly savory, flavorful low carb dish. Perfect to bring to any backyard BBQ, or to just enjoy at home!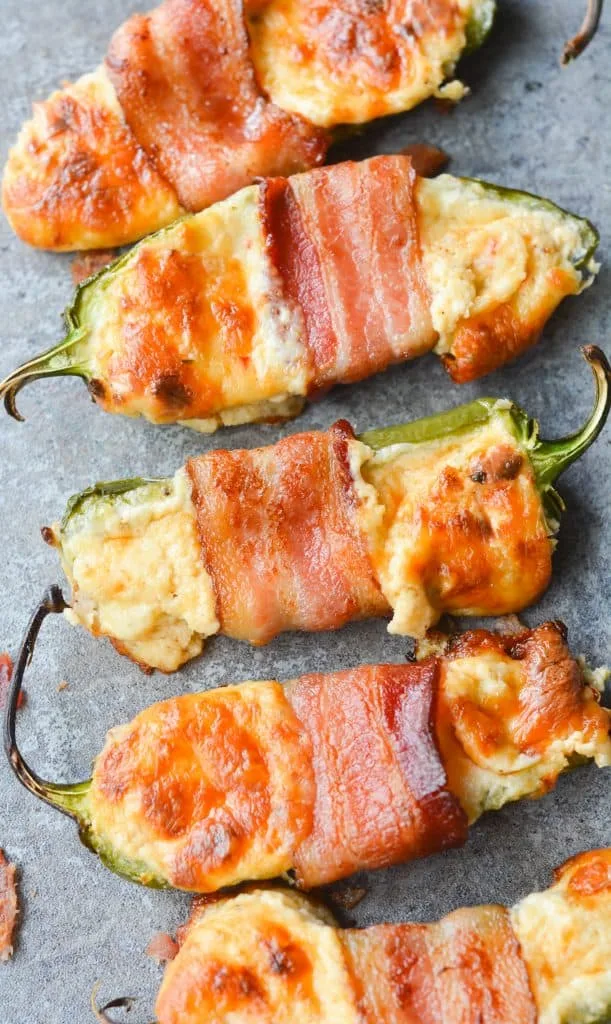 Everybody loves jalapeno poppers, right? Their cheesy, gooey, creamy goodness is something I could honestly enjoy every. single. day.
My favorite thing about them, besides the amazing flavor, is that they are excellent for Keto (Low Carb, High Fat) and so easy to make.
Typically, you just cut the jalapenos in half, fill them with cream cheese, pop them in the oven and call it a day... but I thought it would be fun to bring you all something a little bit different.
Bacon Wrapped BBQ Jalapeno Poppers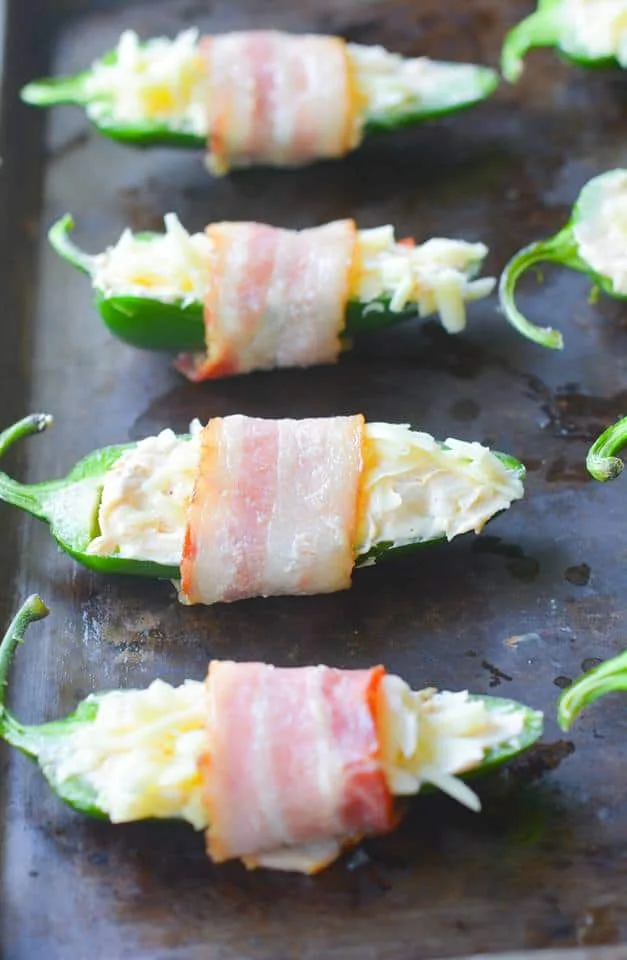 BBQ is one of my favorite flavors. Always has been, always will be.
But because so many BBQ sauces are loaded with sugar, it's very hard to find one that could be considered Keto-Friendly.
We all know that you want to consume as few carbs as possible for the best ketogenic effects...and you don't really want to be getting those carbs from a sauce.
But there are options...
My favorite sauce is G Hughes*, a sugar free sauce that comes in Hickory, Maple Brown, and Honey flavor. I've seen them in some grocery stores (and it took a lot of will power to not buy out the whole store when I first saw them) but you can also grab them on Amazon here*.
Today, what I'm doing instead, though, is letting you know that you can achieve that smoky, savory flavor, with dry BBQ rubs and seasonings. Zero carbs, very inexpensive, very yummy. (In case you were wondering, I used KC Masterpiece Barbecue Seasoning*)
Instead of brushing the finished product with BBQ sauce, like I've seen done before...I mixed the dry seasoning right into the cream cheese.
Absolutely. Delicious.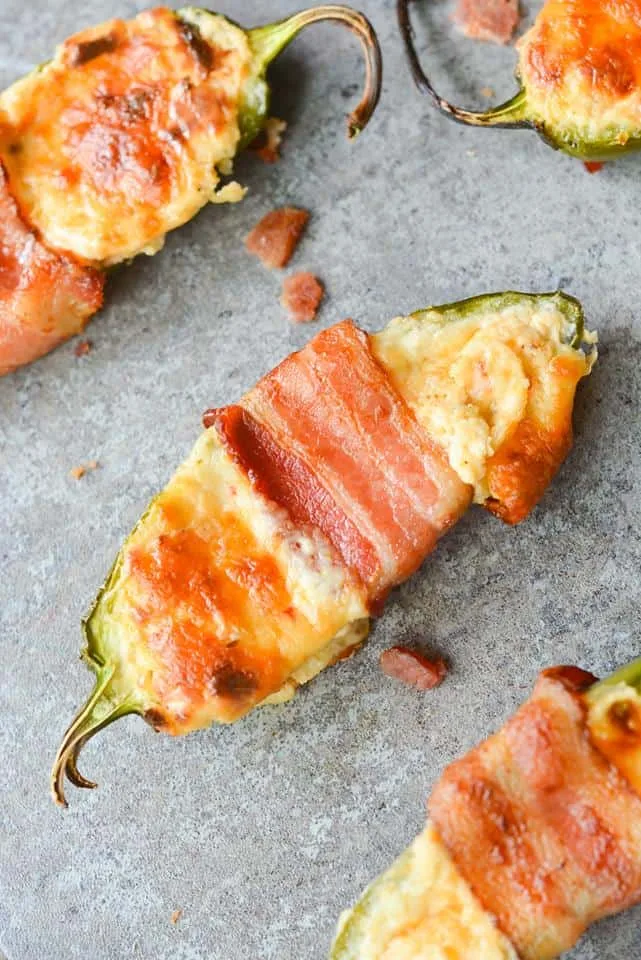 Print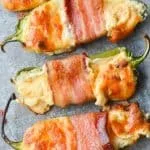 Bacon Wrapped BBQ Jalapeno Poppers
---
6 oz

cream cheese

¾ cup

shredded pepperjack

6

slices bacon

6

large jalapenos

1

-

2

teaspoon bbq seasoning
---
Instructions
Place cream cheese in bowl and warm in microwave for 30-45 seconds until softened
Mix with ½ cup shredded pepperjack and bbq seasoning
Cut jalapenos in half and remove seeds (use gloves)
Fill each jalapeno half with spoonfuls of the cream cheese mixture until filled
Sprinkle reminaing ¼ cup cheese on each jalapeno
Tightly wrap half slice of bacon around each jalapeno
Bake at 400 degrees for 20 minutes and broil for 5 minutes until cheese browns and bacon is crisp
Notes
Be sure to slowly add bbq seasoning and taste as you go to reach your preferred flavor
Nutrition
Serving Size:

1 jalapeno half

Calories:

117

Fat:

10

Carbohydrates:

1

Protein:

5
*Affiliate Link