This Keto Cheesy Chorizo Dip is a hearty dish full of bold flavor, spice and everything nice! The best part? Less than 1 carb per serving!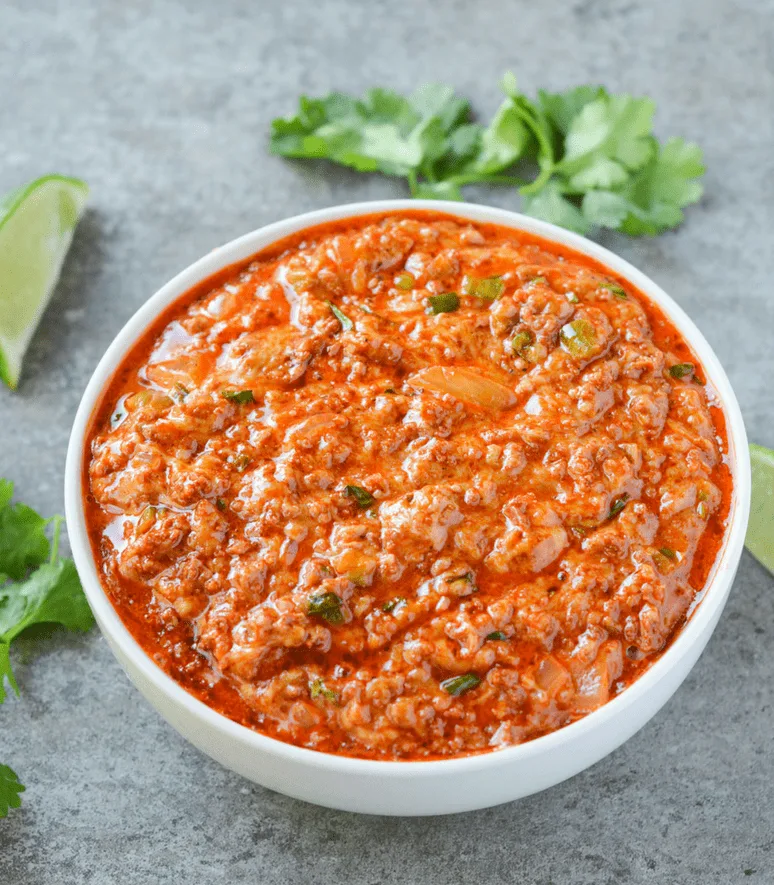 Oh. My. Wow.
I think I just created my new favorite dip.
I'm a big dipper (check out my Easy Keto Pizza Dip for more savory goodness!), and I love to skip the chips with Pork Rinds (don't we all?) but a lot of pre-made dips are way too high in carbs for the average Keto eater.
The idea for this recipe came just a couple of weeks ago when I was still pregnant with Maya (spoiler alert: if you haven't heard the news yet...she's here!!).
We went out to get dinner at our favorite Mexican place to try to kind of help things along...(Mexican food getting labor started may just be an old wive's tale, but it sure is a delicious one!) and out of the blue my husband ordered a side of Chorizo dip.
It looked good. It tasted AMAZING. But I knew that we could make it even better ourselves.
Keto Cheesy Chorizo Dip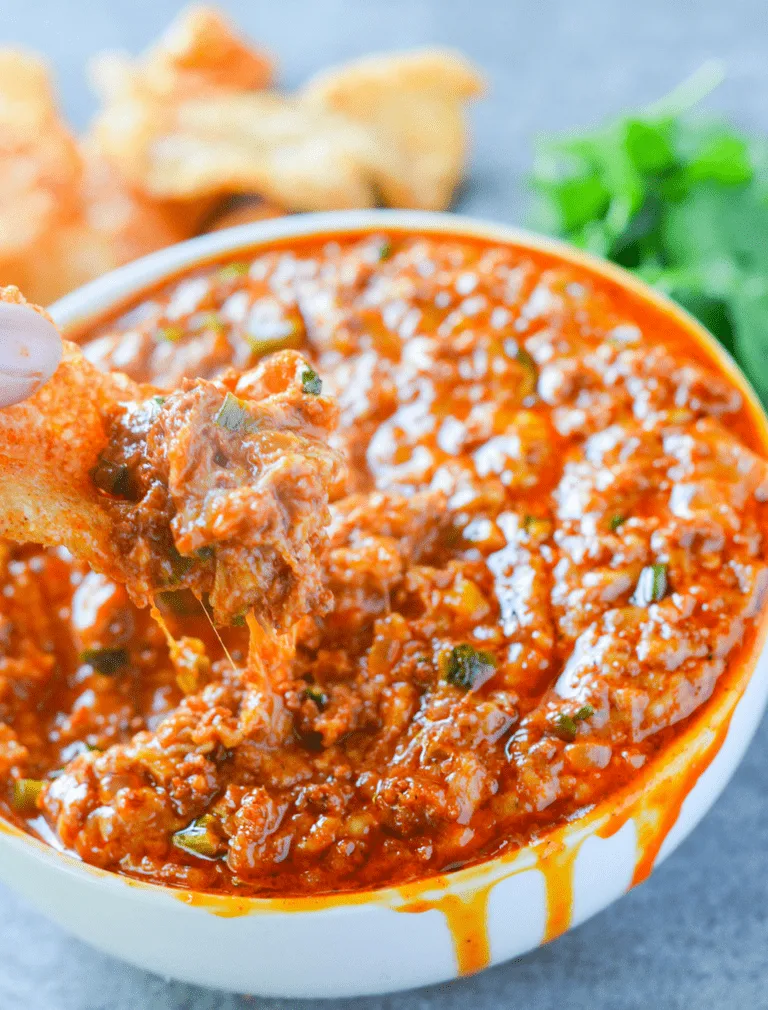 If you haven't tried Chorizo, you're definitely missing out. It's the star of this recipe, and one of my new favorite things!
Chorizo is a highly seasoned, spicy sausage that from Spain or Mexico. It's not quite like anything I'd ever tried...but I fell in love INSTANTLY.
You can get it at any Walmart, and it only comes to 1 carb per serving.
This recipe is very easy to make and only requires Monterry Jack Cheese, Chorizo, Jalapenos, Scallions, and Cilantro.
One thing to definitely keep in mind when you're putting this recipe together is that pan-cooked Chorizo can make a LOT of grease...like...too much, even for someone enjoying a Low Carb, High Fat Diet. So be sure to strain it before you bake it!
Print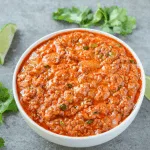 Keto Cheesy Chorizo Dip
---
12 ounces

chorizo

1

pound monterrey jack cheese

2 tablespoons

diced pickled jalapenos

2

scallions, sliced

3 tablespoons

chopped cilantro
Additional cilantro and lime wedges for serving
---
Instructions
Brown chorizo in pan over medium heat and drain grease
Shred cheese and set ½ cup aside
Mix remaining cheese in bowl with jalapenos, scallions, cilantro and chorizo
Place mixture into baking dish (I used an 8x8)
Top with reserved cheese and bake at 400 for 10 minutes until bubbly, broil until brown
Enjoy with pork rinds!