These Keto Cauliflower Buns are a low carb, nutrient dense bread substitute that can take any meal to the next level.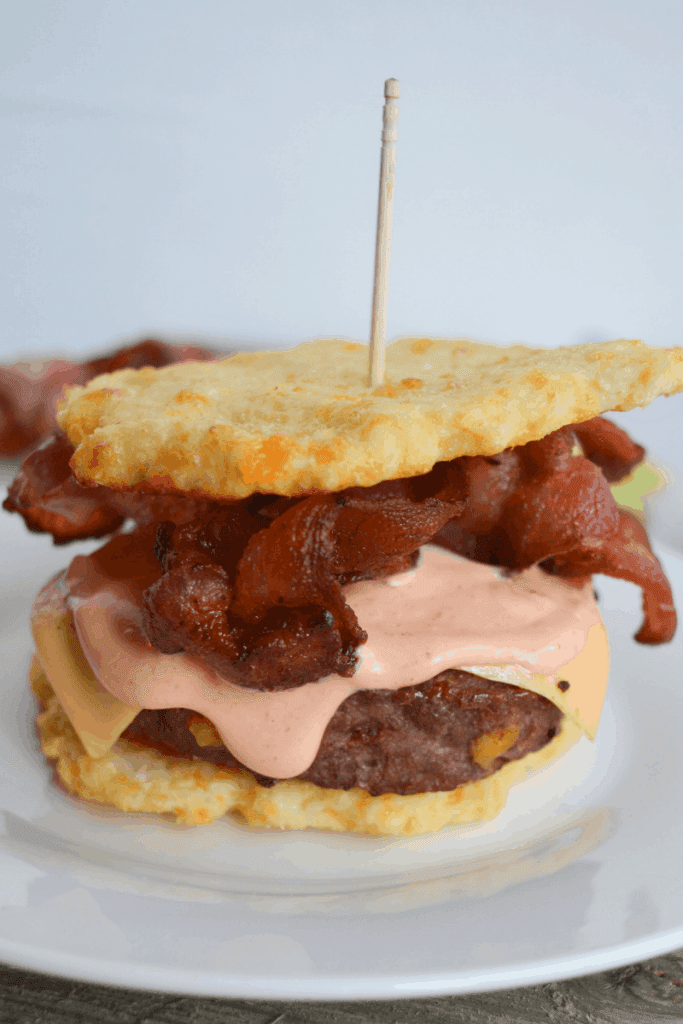 Bread continues to be one of the biggest struggles for those who are considering cutting the carbs. I get it, even with amazing keto bread recipes, cutting the bread can still feel limiting.
But that's why it's important to have options.
Even though there won't be a bread that tastes just like the wheaty, gluten-y, flour-y loaf that you might be used to, it can be so satisfying to find healthier options that don't make you feel like you're missing out.
What do I need to make Keto Cauliflower Buns?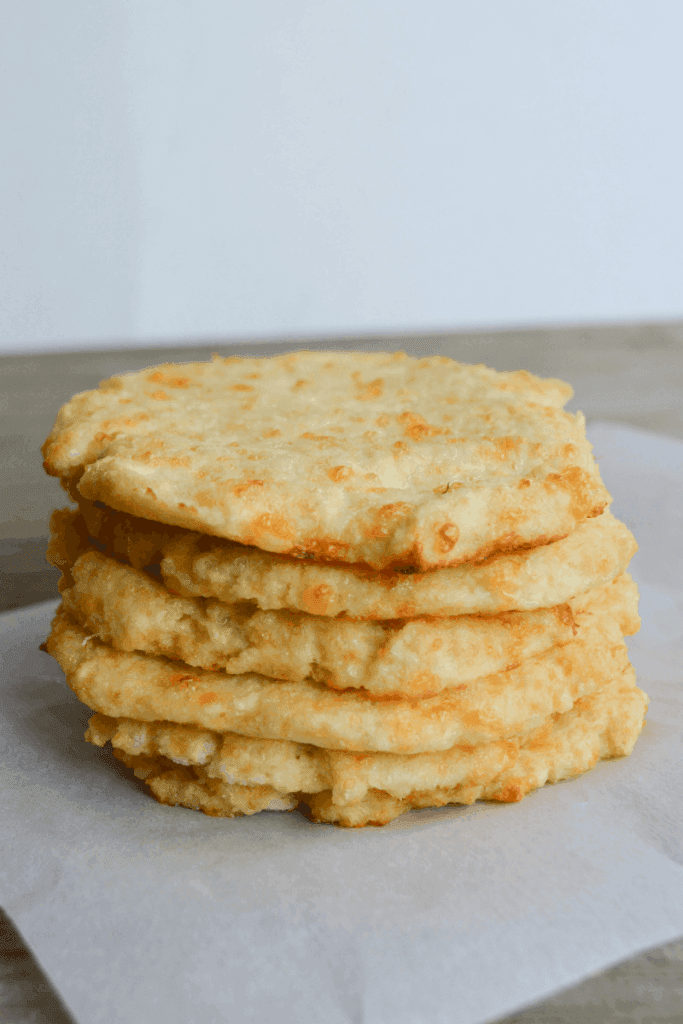 All you'll need is:
Almond Flour: This helps to hold the bun together. I'm sure coconut flour would be a great substitute, though I haven't tried it myself. If you do go for it, just remember that coconut flour is very absorbent and you'll always need less
Cauliflower: A Steamer Bag is totally fine, it'll even help cut down on cook time
Mozzarella Cheese
Cheddar Cheese
Egg
The possibilities are endless with these cauliflower buns. From breakfast sandwiches, to hamburger buns, to grilled cheese sandwiches this is the missing piece you've been looking for.
Do these buns have a heavy cauliflower taste?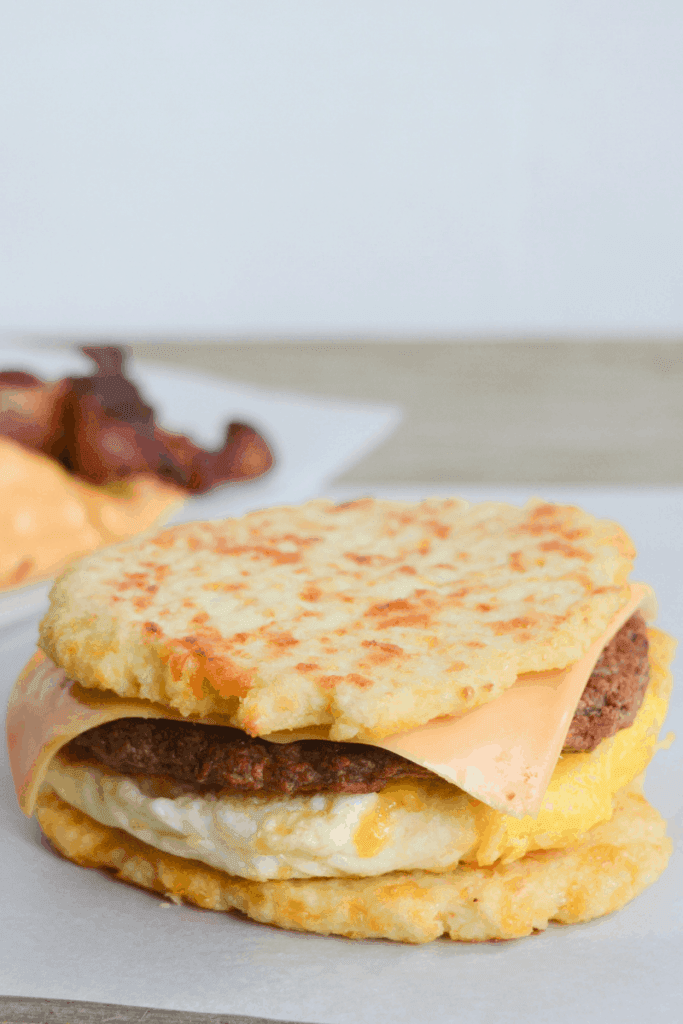 I think the cauliflower taste is pretty mild, but if you really don't care for cauliflower and still want to give these a try, I'd suggest experimenting with stronger tasting cheeses to further mask the taste of the cauliflower. You can also use seasonings in the bun mixture, or top your sandwich with stronger sauces like sriracha to add flavor and spice!
Keto Cauliflower Buns Nutrition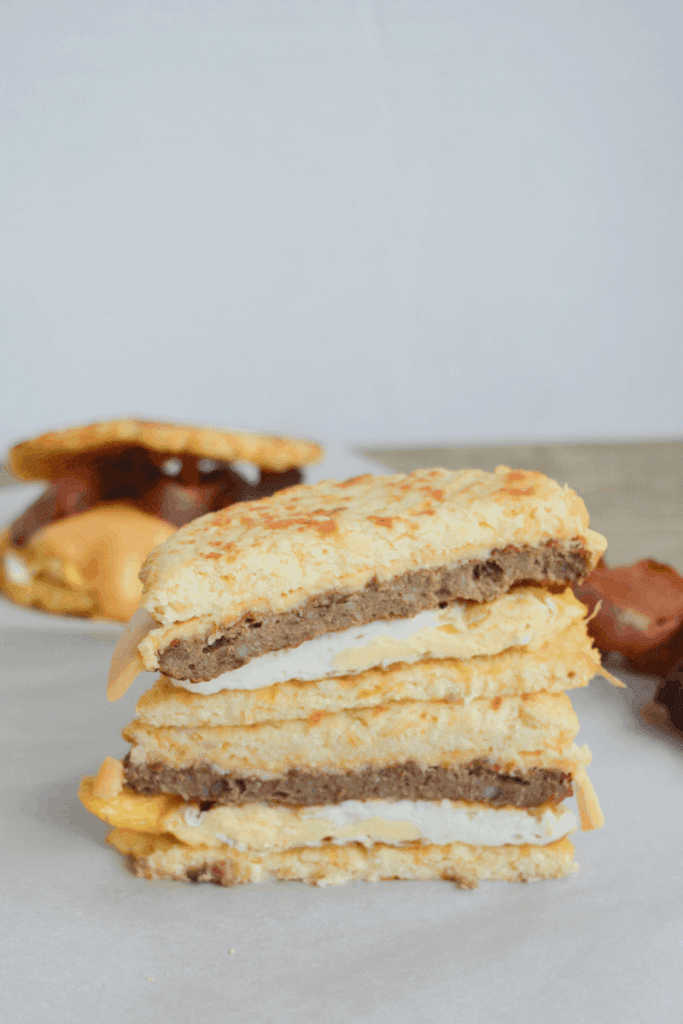 I've only calculated the nutrition for the buns themselves because there are so many things you can fill them with, all with varying nutrition. For two thin buns (a top and bottom) you're looking at:

Calories: 151 Calories
Total Carbs: 6.1g
Fiber: 2.4g
Net Carbs: 3.7g
Protein: 10.2g
Fat: 9.9g
Don't fret that the protein is higher than the fat. Remember, everyone's macronutrient needs are different. Also, you won't be eating these buns by themselves, and what you fill them with can easily round out the macros.
And here's a breakdown for all of the ingredients I used.
And here's how I made it.
Yield: 8 Buns
Keto Cauliflower Buns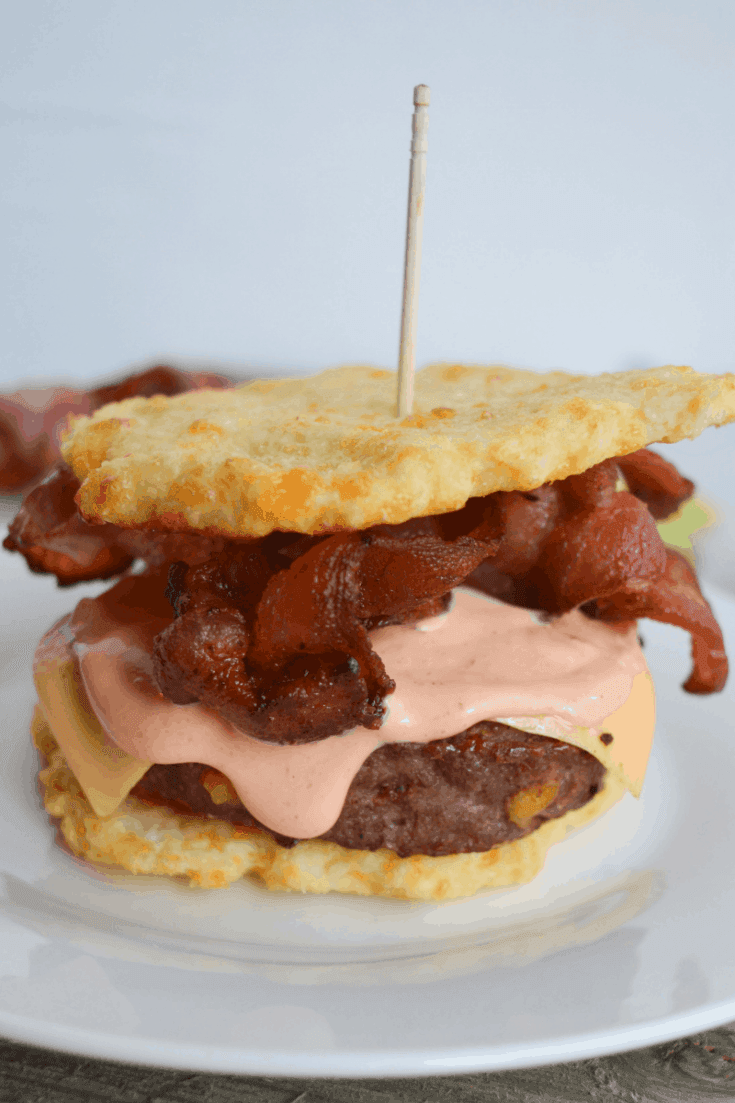 These Keto Cauliflower Buns are a low carb, nutrient dense bread substitute that can take any meal to the next level.
Ingredients
12 Ounces Cauliflower
½ Cup Mozzarella Cheese, shredded
¼ cup Cheddar Cheese, shredded
¼ cup Almond Flour
1 Egg
Instructions
Preheat oven to 400°F.
Cook Cauliflower using your preferred method. Allow to cool, and wring out excess moisture using a cheesecloth or kitchen towel.
Combine all ingredients in a food processor. Pulse until well combined, about 30-45 seconds. Be sure to scrape sides down so that the entire mixture is combined.
Scoop mixture onto parchment lined baking sheet in ¼ cup measurements. Shape and flatten out buns.
Bake for 12-15 minutes, or until tops of buns begin to lightly brown.
Remove from oven and allow buns to cool before using them.
Nutrition Information:
Yield:
4 Servings
Serving Size:
2 Buns
Amount Per Serving:
Calories:

151
Total Fat:

9.9g
Carbohydrates:

6.1g
Net Carbohydrates:

3.7g
Fiber:

2.4g
Protein:

10.2g