These Keto Meal Prep Breakfast Bombs are perfect for busy mornings. Full of savory flavor, I definitely recommend finishing them with a sugar free syrup!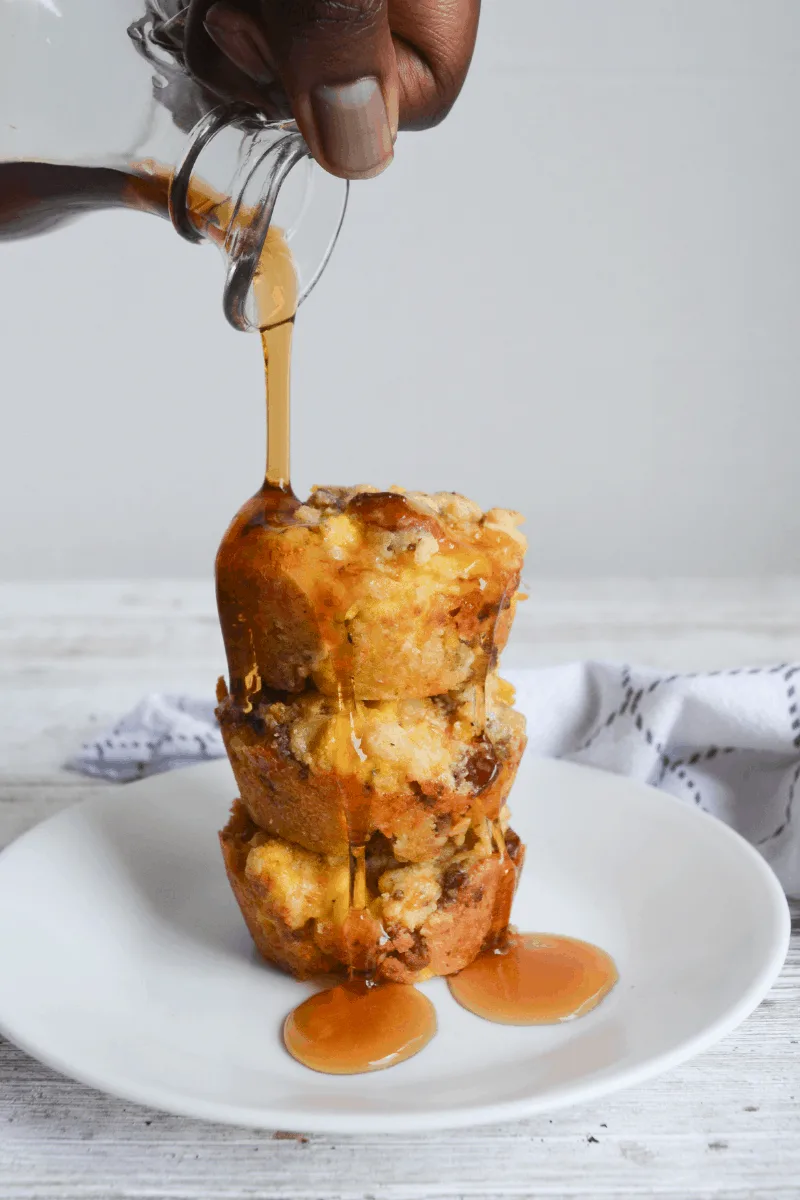 Mornings can be tough. And for us, they're about to get even busier. Our son is getting ready to start Kindergarten in the Fall, and when you're not necessarily a morning person that means we need to figure out some easy breakfasts.
Today we found a winner!
Keto Meal Prep Breakfast Bombs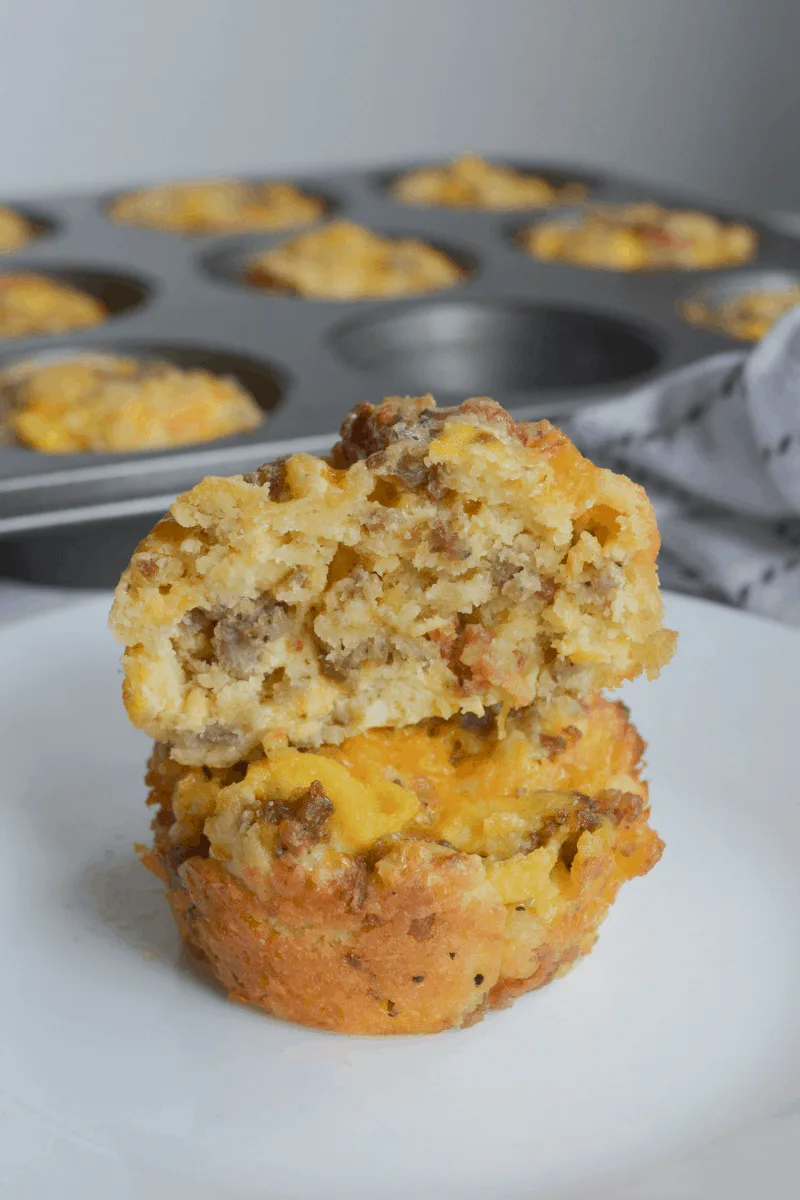 Ideally, you'd make these at the beginning of the week (probably Sunday) freeze them, and heat them up for a really quick and easy keto breakfast. They have all of the elements of a complete classic breakfast, and baking them in a muffin tin makes cooking, portion control and storage a breeze.
What ingredients will I need?
The ingredients are simple! There's kind of a lot of them, but you more than likely have everything you need already in your refrigerator or pantry. Like I said, these are a savory flavor and fat bomb made of everyone's favorite breakfast foods. You'll need:
Almond Flour
Butter
Baking Soda
Baking Powder
Apple Cider Vinegar
Sour Cream
Eggs
Bacon
Breakfast Sausage
Yes, both Bacon and Sausage - Who can choose!?
Shredded Cheddar Cheese
Sugar-Free Syrup (Optional, but recommended)
Keto Breakfast Bombs Nutrition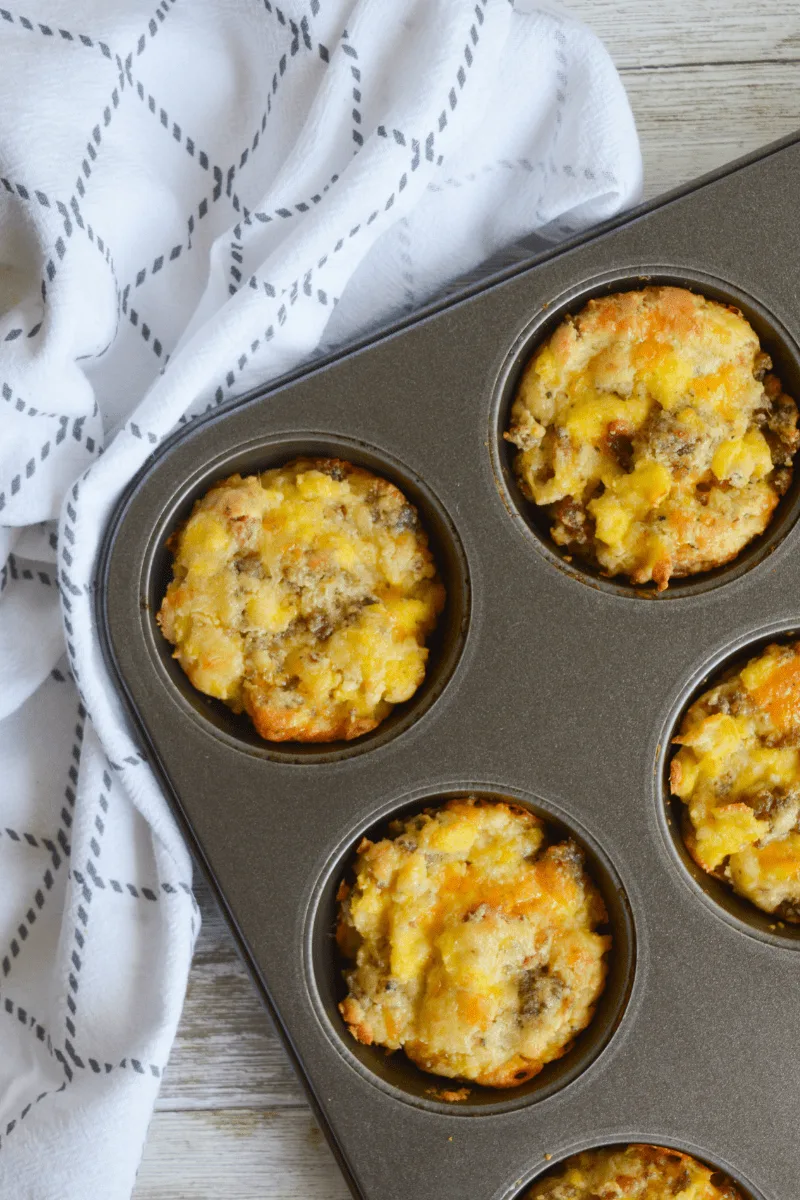 Here's the nutritional information based on the brands I used. This is for one breakfast bomb, and you can use this to decide how many you'll eat. Remember, everyone's caloric and macronutrient needs are different, so just do what's right for you.
Calories: 286.7 Calories
Total Carbs: 4.7g
Fiber: 2g
Net Carbs: 2.7g
Protein: 11.9g
Fat: 24.6g
And here's a breakdown of the nutrition on each ingredients:
What about the syrup?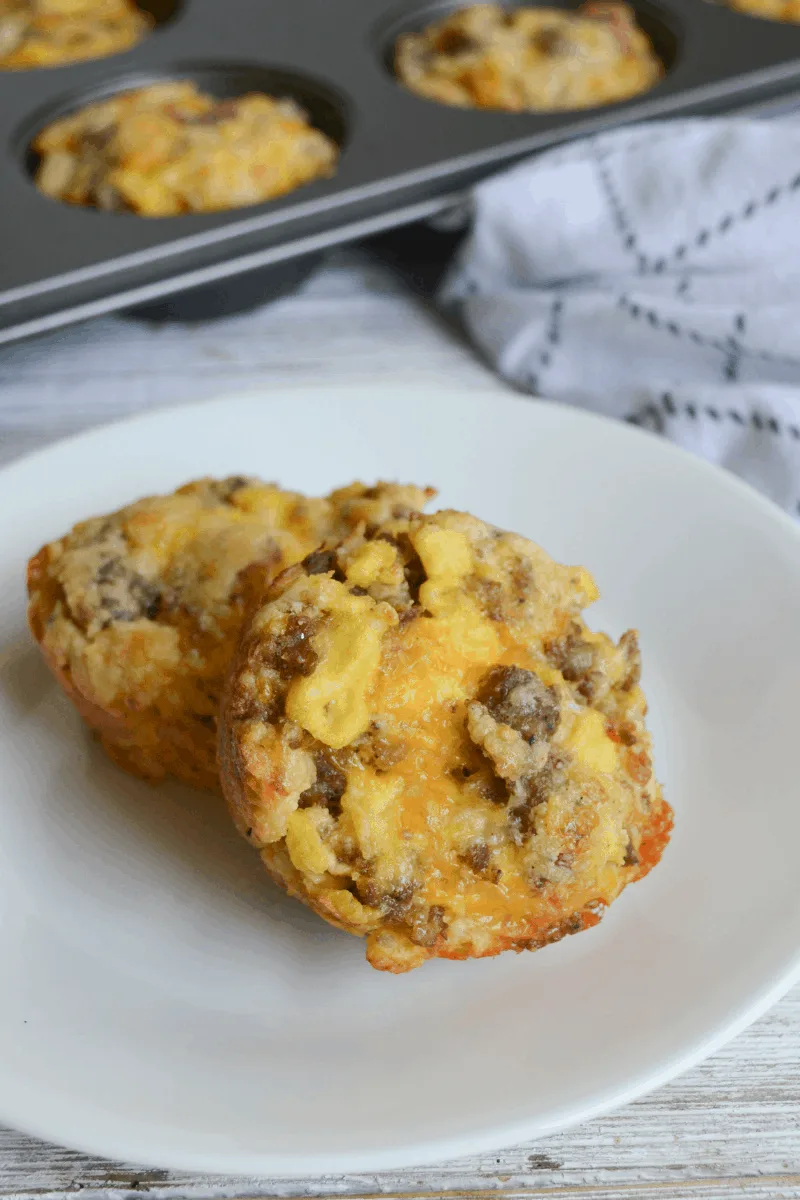 I highly recommend enjoying these with sugar-free syrup! The sweetness of the syrup combined with the saltiness of the bacon really takes the recipe to the next level!
I'm a syrup lover, and thankfully, there are some really good keto-friendly options out there. If you're fine with using the sugar free syrups you'd find in any grocery store, that's cool. It just usually has some ingredients that others choose to avoid.
My recommendations would be ChocZero Maple Syrup and Lankato Maple Syrup. These are delicious and clean options that are perfect to complement any breakfast.
Yield: 12 Breakfast Bombs
Keto Meal Prep Breakfast Bombs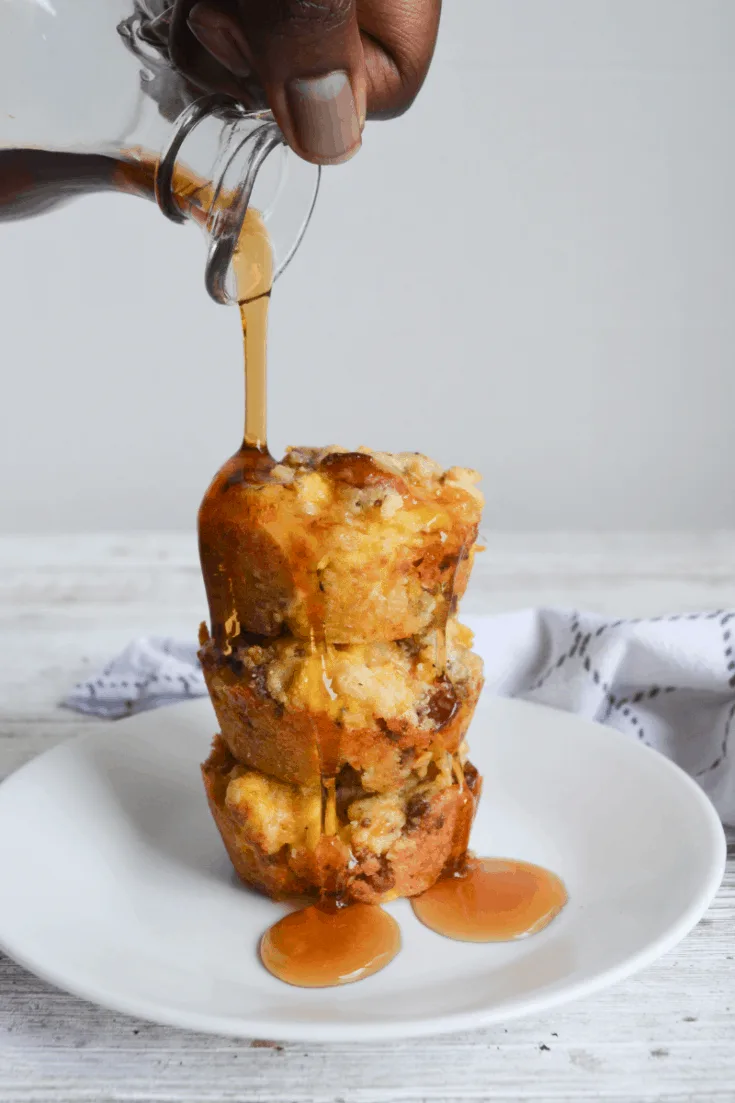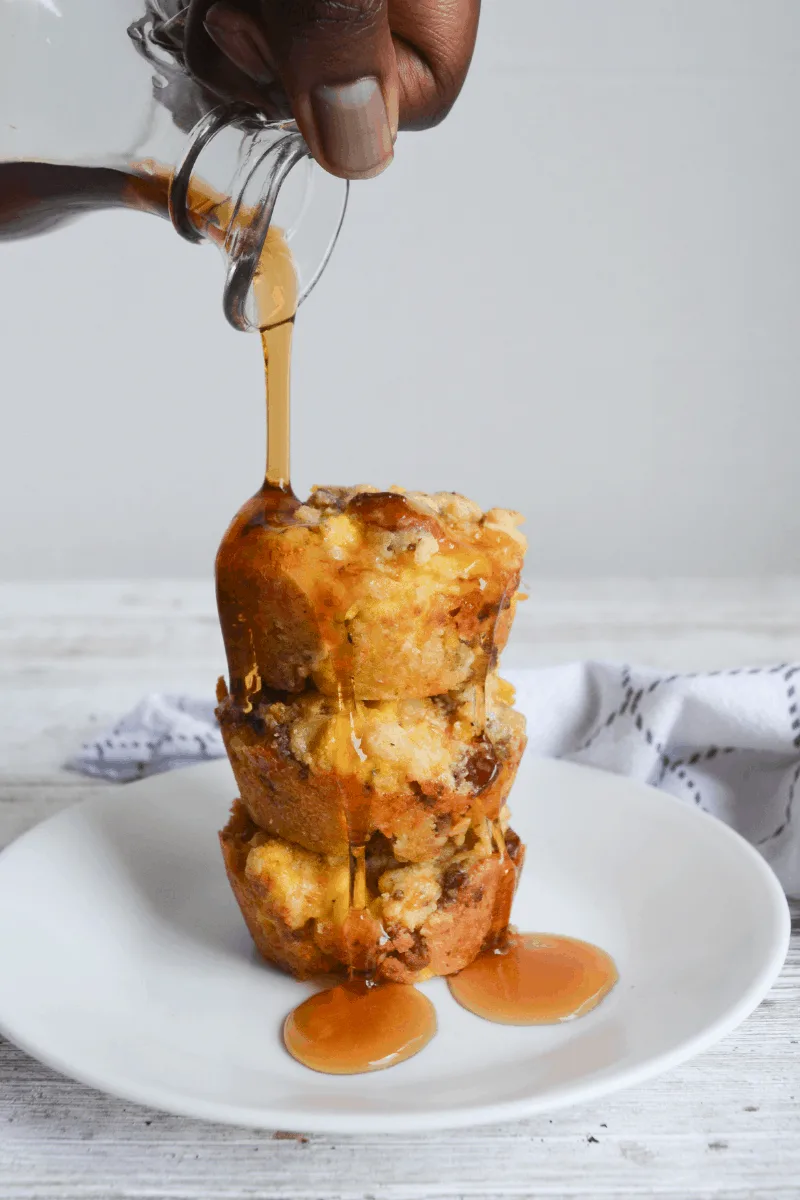 These Keto Meal Prep Breakfast Bombs are perfect for busy mornings. Full of savory flavor, I definitely recommend finishing them with a sugar free syrup!
Ingredients
2 Cups Blanched Finely Ground Almond Flour
2 Teaspoons Baking Powder
¼ Teaspoon Baking Soda
4 Tablespoons Cold Butter, Cubed
⅓ Cup Sour Cream
1 Large Egg
½ Teaspoon Apple Cider Vinegar
Pinch of Salt
6 Ounces of Cooked Breakfast Sausage, crumbled
6 Large Eggs, Scrambled
4 Slices Cooked Bacon, Crumbled
½ Cup Shredded Cheddar Cheese
Instructions
Preheat the oven to 350 degrees.
Place the almond flour, baking powder and baking soda in a food processor and pulse a few times to combine.
Add in the butter and process on low for 20 seconds or until large crumbles form.
Continue processing on low and add in the sour cream, egg and apple cider vinegar. Sprinkle in a bit of salt, to taste.
Turn off the food processor and let the mixture sit for 5 minutes.
In a large bowl, toss the sausage, eggs, bacon and cheese. Scoop the biscuit mixture into the large bowl and gently toss to combine with the other ingredients. Using your hands might be helpful.
Spray a muffin tin with non-stick spray then scoop about ¼ cup of the mixture into each section.
Bake for 12-15 minutes or until golden brown around the edges. Let cool for at least 15 minutes before serving.
Store in an airtight container in the fridge for up to 4 days for best taste. To reheat, microwave for 20-30 seconds.
Recommended Products
As an Amazon Associate and member of other affiliate programs, I earn from qualifying purchases.
Nutrition Information:
Yield:
12 Servings
Serving Size:
1 Breakfast Bomb
Amount Per Serving:
Calories:

287
Total Fat:

24.6g
Carbohydrates:

4.7g Total Carbs 2.7g NET Carbsg
Fiber:

2g
Protein:

11.9g
You may also enjoy...