Keto Krate is a subscription snack service that sends Keto friendly goodies to your door every month.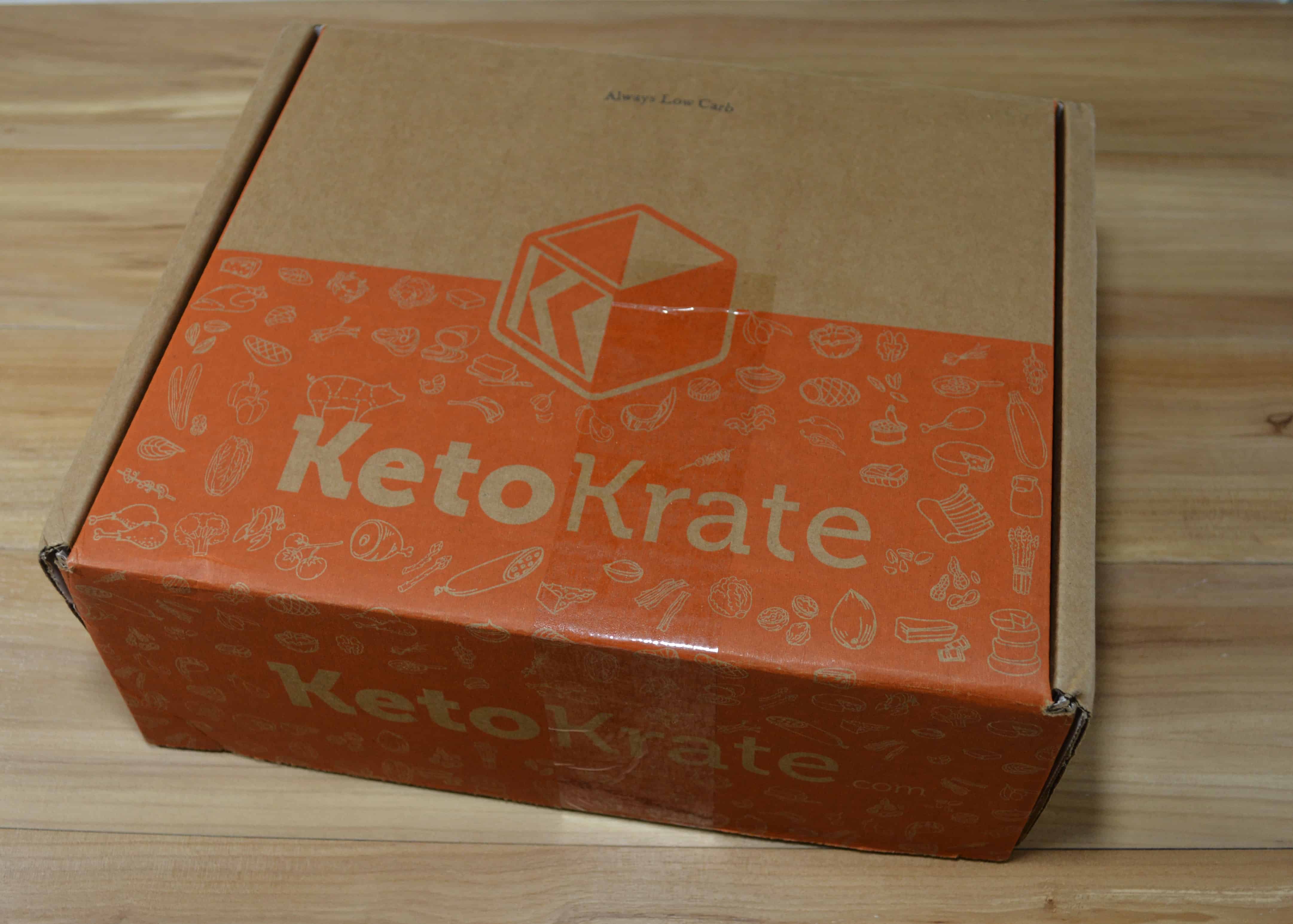 This weekend I received a Keto Krate to review and I wasn't quite sure what to expect. I tried to avert my eyes to those posting on social media so it would be a surprise (though I had heard rumors of a sugar free Nutella….). My first impression of Keto Krate is that they're really committed to Keto/Low carb as a lifestyle which really impresses me.
Keto Krate seems committed to a variety of high quality products that you can actually find and buy elsewhere. In the box came an info sheet that had the retail prices and descriptions of all the items. I really liked that. I don't want Keto to be a short term solution, it's a lifestyle change. For me, that means having fun snacks within my plan and not going off for a day because I can't find something to fit my cravings.
Okay, okay, what's in the box? A LOT of stuff! See what I did with the Nuti-Light here!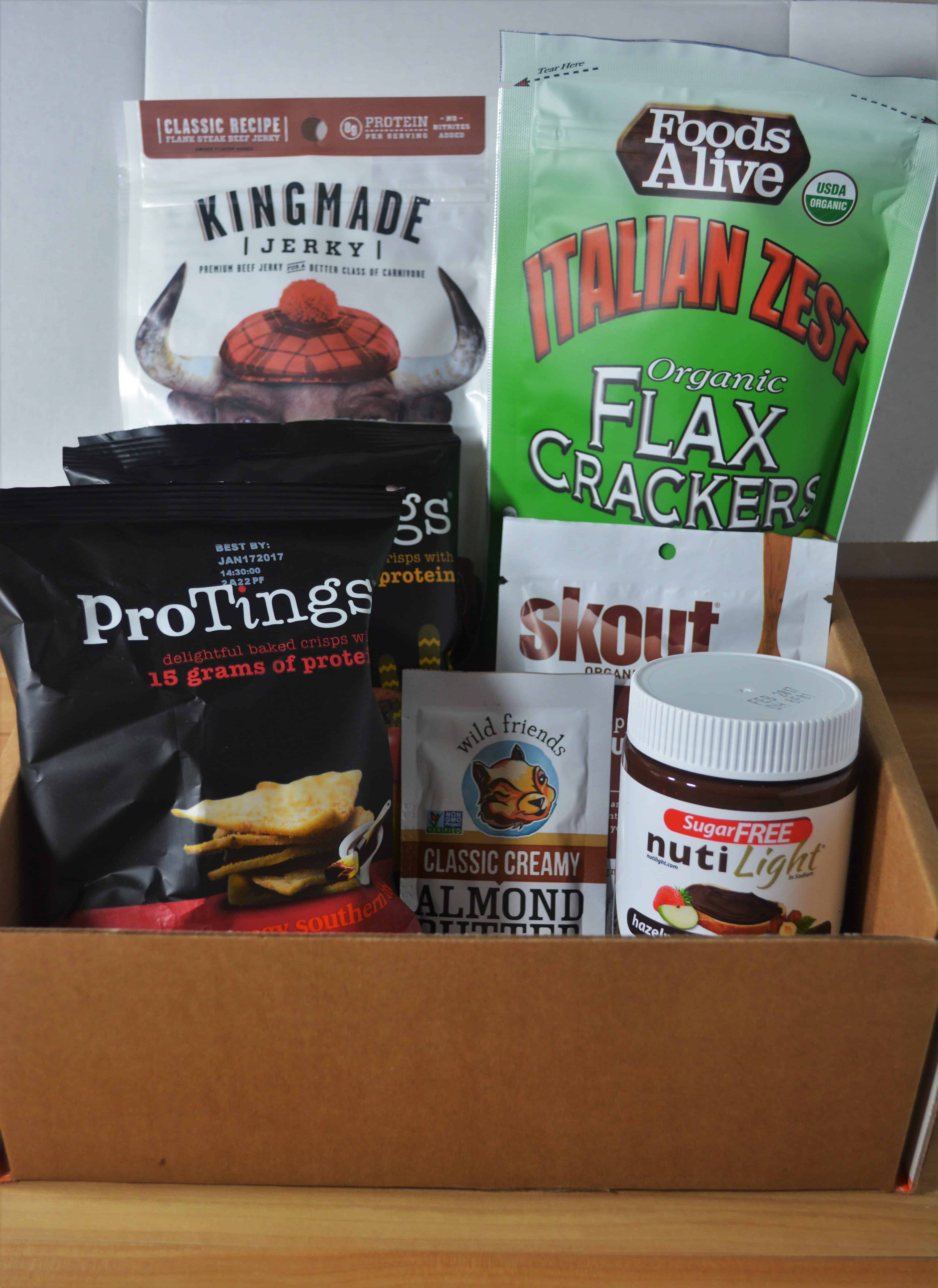 Foods Alive Organic Flax crackers
Skout Organic Raw Black Pepper BBQ Pumpkin Seeds
Nuti-Light
Kingmade Jerky
Wild Friends Almond Butter
Protings Crisps in BBQ and Nacho flavors
I was surprised at the amount of organic and unique items in the box. I have been wanting to try flax crackers for a while so I was VERY happy to see those. The snacks are all great for taking with you on the go or enjoying at home. I thought the selection covered salty, sweet and savory perfectly-something for any snacky day. I really like that Keto Krate gave me an opportunity to try snacks I would never think to look for or invest a lot of money in without knowing if I like them first.
Oh, and Keto Krate's site says they never use products with malitol… Hooray! This is something I try to avoid because it can cause upset stomachs and just doesn't settle right with some people. This is why I don't buy sugar free candy. The Nuti-Light is sweetened with erythritol which is the sweetener we use at home (brand-Swerve) so that was very pleasing to see as well. Also, all of the snacks were under 5 net carbs per serving, perfect since I stay under 20 a day.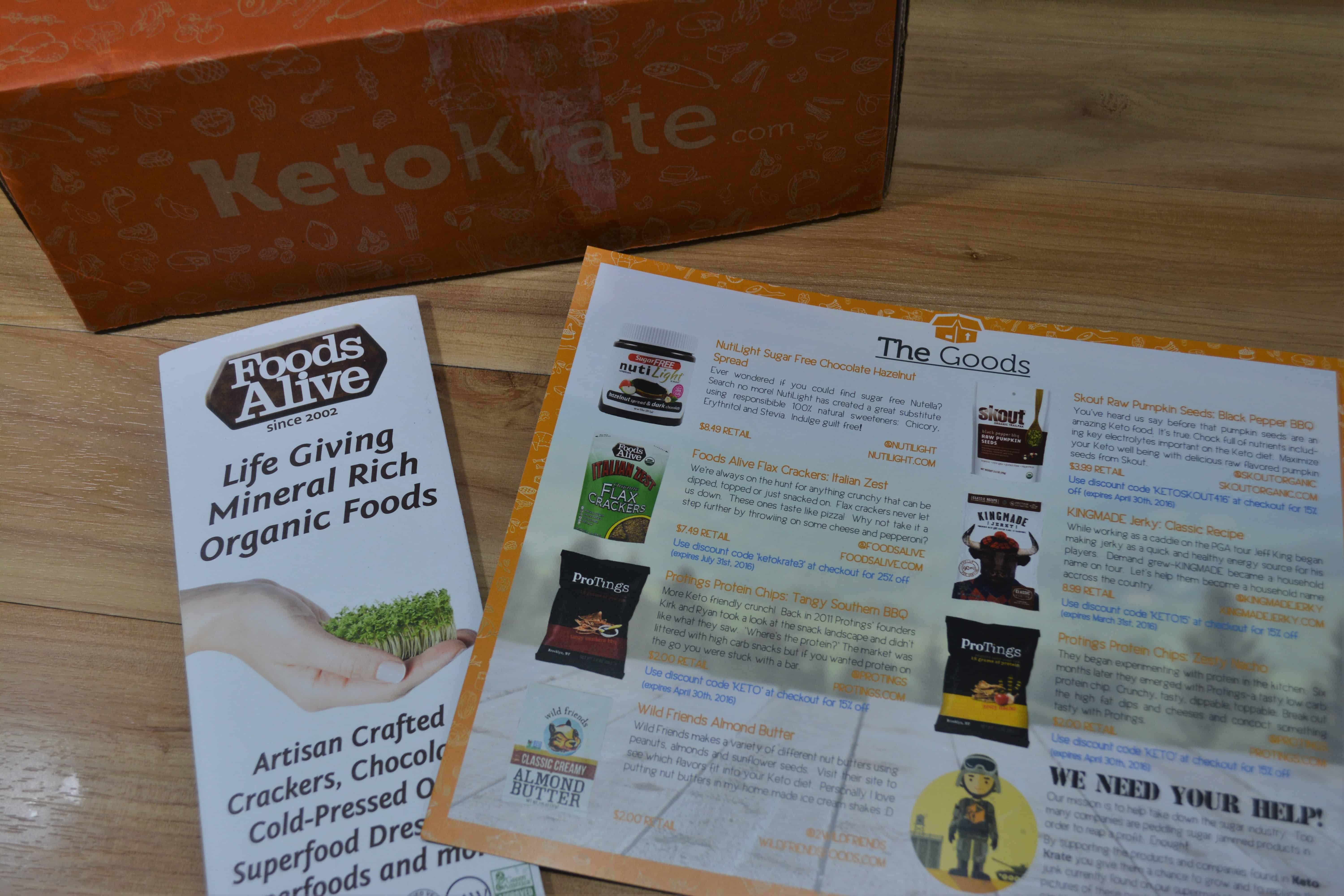 I made a quick chart with carbs and sugar content of Keto Krate goodies vs. high carb goodies I used to eat frequently. I compared carbs and sugar because those are the top two things I look at these days.
Not all are perfect matches, of course, but these were the foods I personally used to eat eat that I would now swap for these low carb snacks.
Keep in mind that some items such as the almond butter may seem close in carbs and sugar, but if you look at the ingredients you may be surprised! The Wild Friends almond butter has 2 ingredients whereas Jif has…many more than that. Again, these are the swaps I personally would make to support my new keto lifestyle.
Remember to check out the Keto Krate website for more information about how to get your own box of keto deliciousness!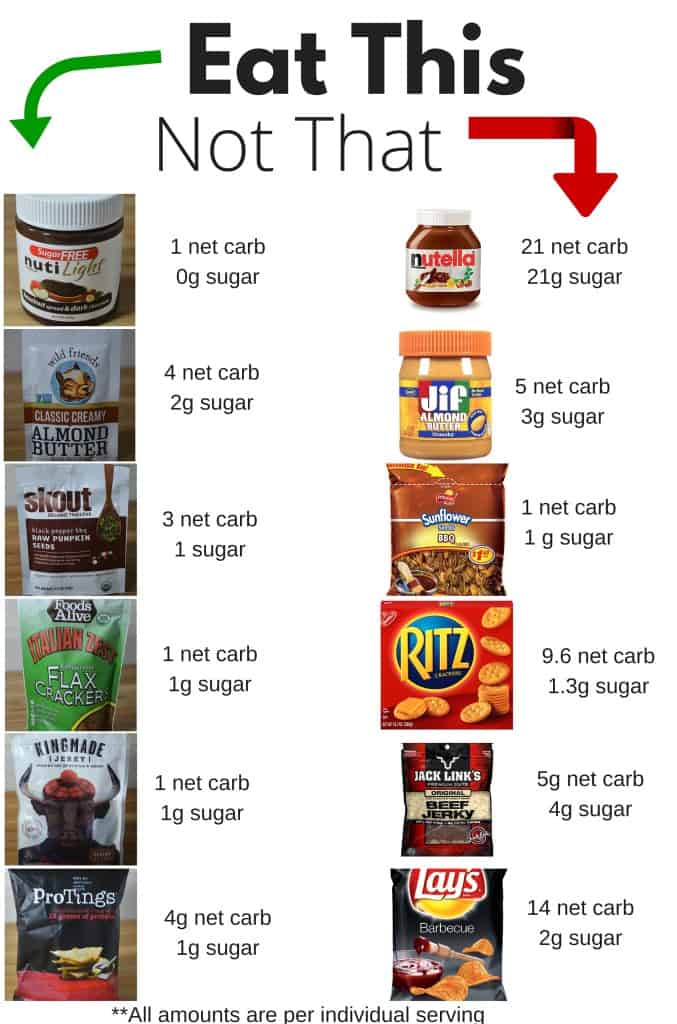 Disclosure: I received this Keto Krate at no cost for the purposes of this review. This post does include affiliate links which means if you click through and decide to purchase a Keto Krate, I will receive a small commission at no extra charge to you.