The April 2017 Keto Krate is perfect for those with a sweet tooth and savory snackers alike!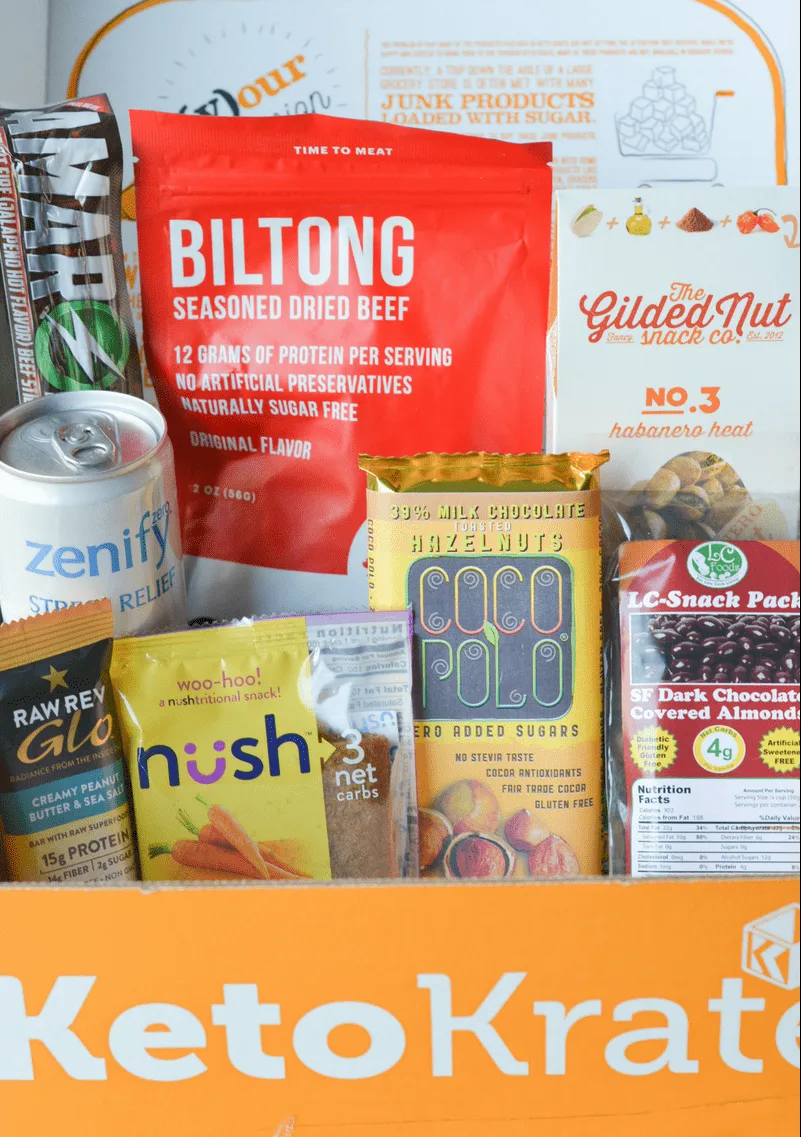 I really love what Keto Krate is doing and appreciate that they're aspartame AND malitol free (Literally NO reason to eat that stuff!) as well as gluten free.
I'm seeing more "keto" friendly foods that aren't gluten free and have all kinds of crazy sweeteners, but personally I think keeping those out for the most part is the way to go.
Keto Krate is a box of full sized products you can get and eat from for the month, not just a couple tiny samples. That makes it all more worth it to me. Full Disclosure: My friends at Keto Krate were nice enough to ship me this box in hopes I'd tell you all about it.
April's Krate had a good mix of sweet and savory items in multiple flavors, and showed me some brands I probably wouldn't have found on my own.
Click here to order your own Keto Krate, or keep reading to see what was in April's Krate!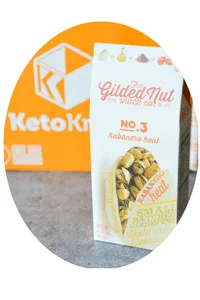 These pistachios were HOT. Soooo spicy. I'm not sure why I didn't expect that level of heat going in but let me tell you-I couldn't stop eating them!
They were absolutely delicious! If you like really spicy things, I highly suggest these. The shell is covered with the spice and then you get the creaminess of the pistachio reassuring you all is right with the world.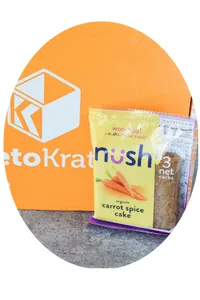 This month's featured snack is a carrot spice cake. I'll admit I'm not a huge fan of carrot cake but the ingredients were organic and all things I can pronounce- that's a good thing! The first two ingredients are water and organic flax seed.
I thought the flavor was definitely on point but the texture was a bit too smooth/crumbly in my mouth but that's completely typical with flax.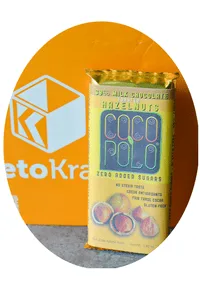 I love that Keto Krate puts in chocolate treats because I'm a bit picky and good tasting low carb chocolate is hard to find.
The price point is a bit high, but I really enjoyed this chocolate. It wasn't overly sweet but flavorful and creamy. Great texture.
4 net carbs per serving is much lower than those dark chocolate squares you'll find at the store but a dollar or two less, so I'd say this a good investment for chocolate lovers.
Grass fed, air dried, sugar free beef jerky! I wasn't sure about this the first time I tried it but I found myself going back for more and more.
It's really tasty and much softer than some other low carb jerky I have tried. Zero net carbs, really good flavor.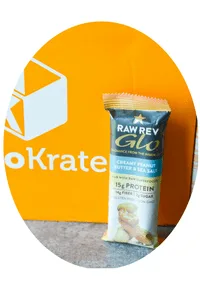 This is the product I was most interested in trying in this month's Krate. 3 net carbs for a bar paired with 11g fat and 15g protein are excellent for macros.
The bar is really soft and filled with flavor. This would be a great snack for travel or during the work day.
It's a quality product, vegan, kosher, gluten free and high in fiber!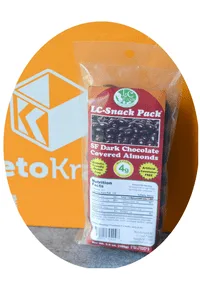 Almonds are an excellent treat for the low carb high fat crowd and covering them with chocolate makes things even better!
This product was pretty fresh tasting, but I think overall it was unimpressive. The chocolate could have been better and it was just missing... something. Potentially a little salt or something to make it stand out.
As I said, I'm picky about chocolate so I wasn't their biggest fan, but these are one of the biggest sellers on their website so if you like chocolate covered almonds they might be worth a try.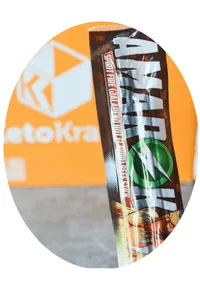 Super Powered Nutrition- Grass Fed Beef Sticks
I'm a big fan of beef snacks but the popular ones in the stores have SO MANY FILLERS.
I was super excited to see this in Keto Krate and it did not disappoint. Actually, I wish I was eating one right now. 20g protein per stick is good especially since I'm pregnant right now and require a bit more protein than I normally do.
Flavor is really good, texture is great, overall I'd buy 100 right now. 🙂 I think it would taste great with cheese but...I ate it too fast to find out.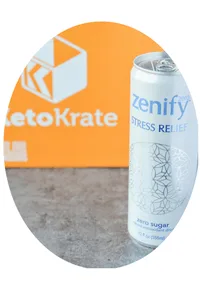 These drinks are definitely interesting but I don't know if there's much to them. They taste ...just okay.
They are supposed to have ingredients to relieve stress and have electrolytes which is good for keto-ers but I think you'd have to drink a couple over time to figure that out.
They're sweetened with stevia and have lots of vitamins and something called L-Theanine which is the real show stopper. It's an antioxidant that elevates serotonin and dopamine and can help reduce stress. I'll let you decide on this one.