These Low Carb Crispy Fried Wings are a delicious and healthy way to satisfy that fried chicken craving without the traditional flour!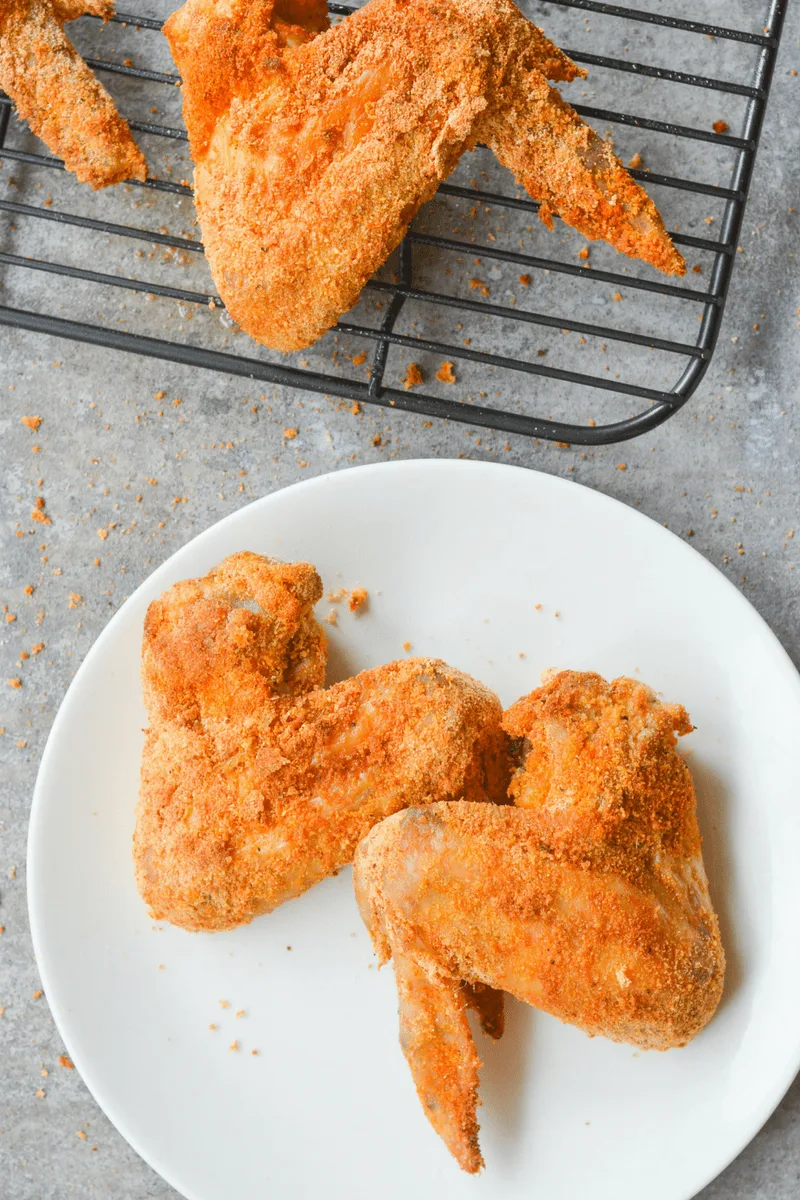 As you may know, wings are one of my best friends.
I can't get enough of them!
They're just so cluckin' delicious! Sorry....I couldn't pass up that opportunity.
Anyway...
I usually make baked chicken on a pan with seasoning, but no coating. It turns out phenomenally, but sometimes I get that certain craving that can only be cured by battered crispiness.
So today I wanted to bring you a fun, tasty recipe that shows you a low carb way to bake those wings with amazing, crispy flavor.
Low Carb Crispy Oven Fried Wings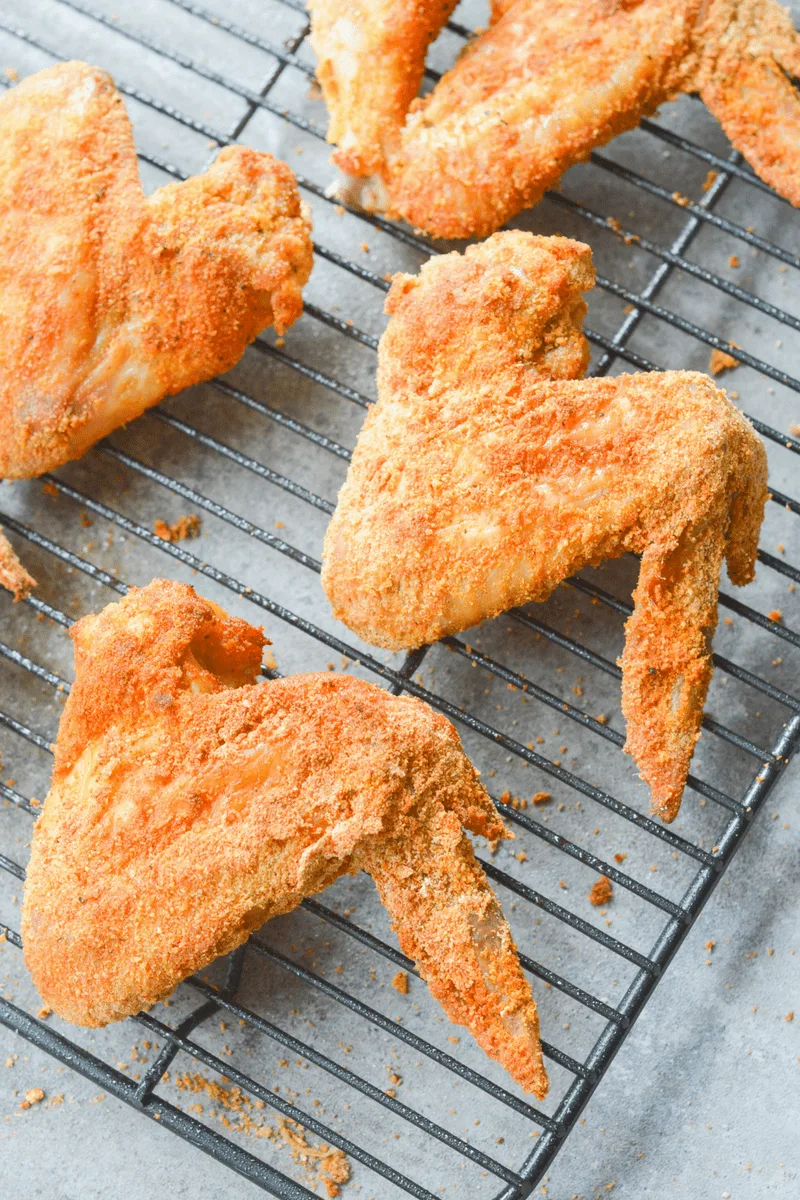 Let's just cut to the chase...there are a lot of ways to make ketolicious wings, but I wanted to share my favorite because it's a little more unique.
I've seen the "breading" made of protein powder and I'm sure that's a really great way of doing it, but I shy away from that because the chicken is already protein enough and you don't really need to dump more protein on the protein.
You know what I mean?
Anyway....
My secret ingredient for this recipe? Coconut flour.
I can see the faces scrunching up from here, because you typically think of coconut being associated with sweetness and desserts.
Full disclosure: I'm not a very big fan of coconut flower either. But I'm so glad I had some in the pantry to try this out.
When you SEASON the coconut flour to "bread" your chicken, it turns out very crispy, and you can't taste any hints of coconut at all. I'm not just saying that either. I know a lot of people just say that, and I've been on the losing end of that statement more than a couple of times.
Trust me...you're in for a treat.
Print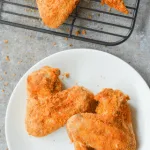 Low Carb Crispy Oven Fried Wings
---
½ cup

coconut flour

2

lbs chicken wings

2 tsp

seasoned salt, divided

¼ tsp

chili powder

¼ tsp

garlic powder
Other seasoning, to taste
---
Instructions
Preheat oven to 400
Sprinkle 1 teaspoon seasoned salt over wings and mix to coat
In medium bowl, whisk coconut flour, remaining salt, chili powder and garlic
Dip wings in coconut flour mixture to lightly coat and place on baking sheet with rack
Bake for 50-60 minutes until cooked through and golden brown