The August 2017 Keto Krate is perfect for those ketoers that love their sweet snacks! Check out what's inside!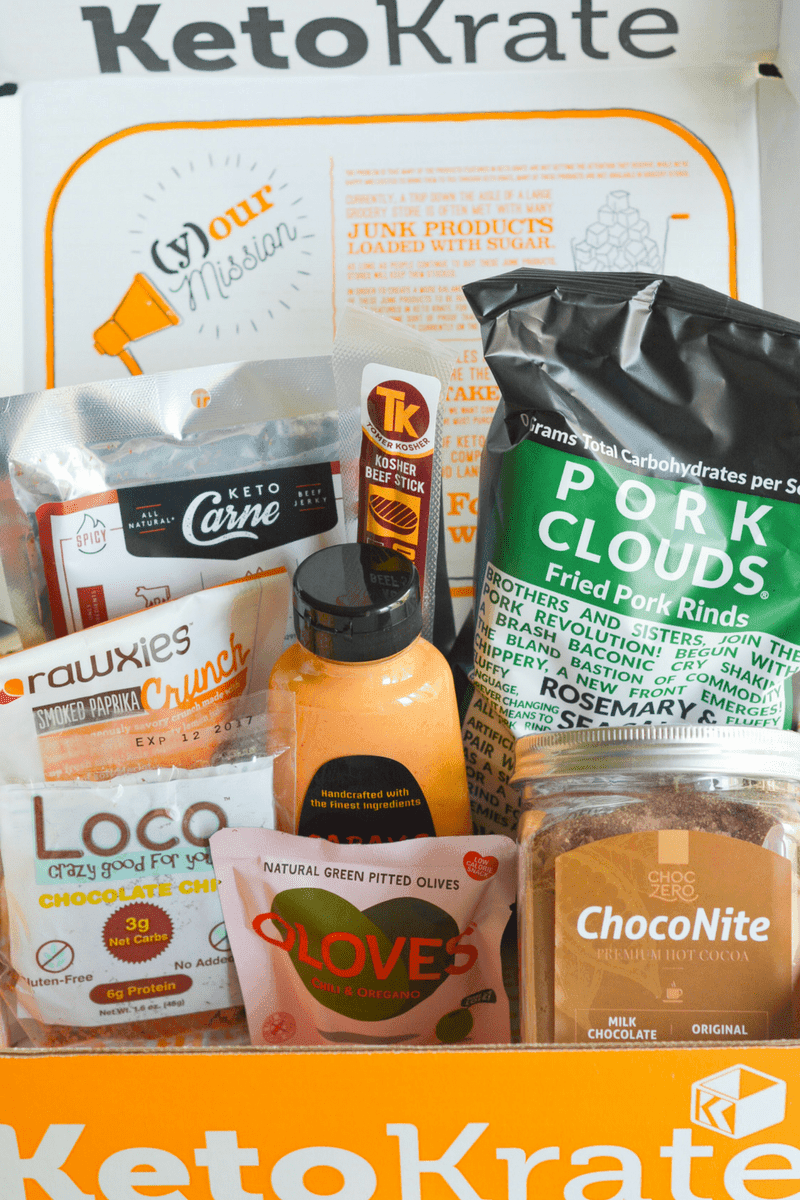 I really love what Keto Krate is doing and appreciate that they're aspartame AND malitol free (Literally NO reason to eat that stuff!) as well as gluten free.
I'm seeing more "keto" friendly foods that aren't gluten free and have all kinds of crazy sweeteners, but personally I think keeping those out for the most part is the way to go.
Keto Krate is a box of full sized products you can get and eat from for the month, not just a couple tiny samples. That makes it all more worth it to me.
I also love the surprise element of subscription boxes. Sometimes I'm indecisive and don't know what I want to try. Keto Krate makes it easy for me. 🙂
Full Disclosure: My friends at Keto Krate were nice enough to ship me this box in hopes I'd tell you all about it. This post also includes affiliate links. If you purchase anything on this page using the link I provide, I will receive a small commission at no cost to you. Thanks for your support!
The August Krate had a good mix of sweet and savory items in multiple flavors, and showed me some brands I probably wouldn't have found on my own.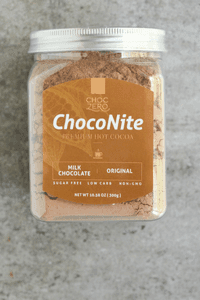 This month's featured product was ChocoNite, a hot cocoa mix by Choc Zero. I'm a huge fan of Choc Zero chocolates so I was pretty excited to see this new product. This is a great alternative if you've been missing cocoa. I love that it's a multi-use product and can be used in a protein shake or even a pie!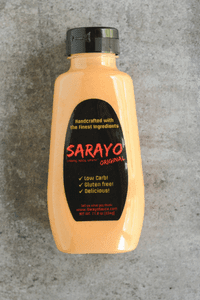 I love sriracha mayo and honestly I'm a bit picky about the ratio. I had high hopes for this product and it did not disappoint! It's got the perfect mix of tang and creaminess. It saves me the time of mixing it myself when I'm in a hurry. My favorite way to eat it is dip cucumbers or make tuna sushi rolls!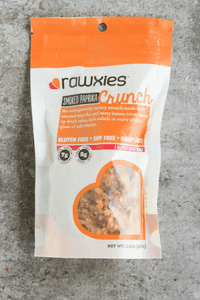 This snack has the right balance of fat, protein and calories for a great salad topper. It's made with flax, which I'm not a big fan of eating... but if you like it then definitely check this out. There are a bunch of different flavors!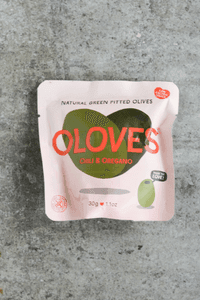 I was pretty excited to try this product, but unfortunately it was a miss for me. The biggest issue for me was the packaging. Though it's cute, the inside of the package was all I could taste. I'm pretty into the idea of such a portable snack, and I love olives but the paper taste I just couldn't get over.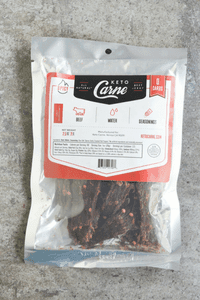 This stuff is great for quick eats. I left mine on the counter and just picked up a piece when I needed a snack. It's not the most tender keto jerky I've tried but I do like the flavor quite a bit. They have a delicious, non-spicy version too, but spicy is definitely my favorite. The best part, besides the flavor? It's made with only three ingredients: Beef, Water and Seasoning. How many Beef Jerky Companies is that true for? VERY few.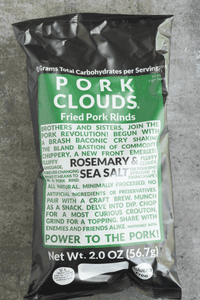 I've always wanted to try these so I was pretty excited to see them in this month's Keto Krate. The Pork Clouds were super fluffy and fresh tasting, which you don't always get from your average pork rinds! I'd love to try more of their flavors. Definitely would buy these for myself.