Wanting to cut the sugar? Learning how to drink black coffee was an important step in my Keto journey, and I want to help you do it too.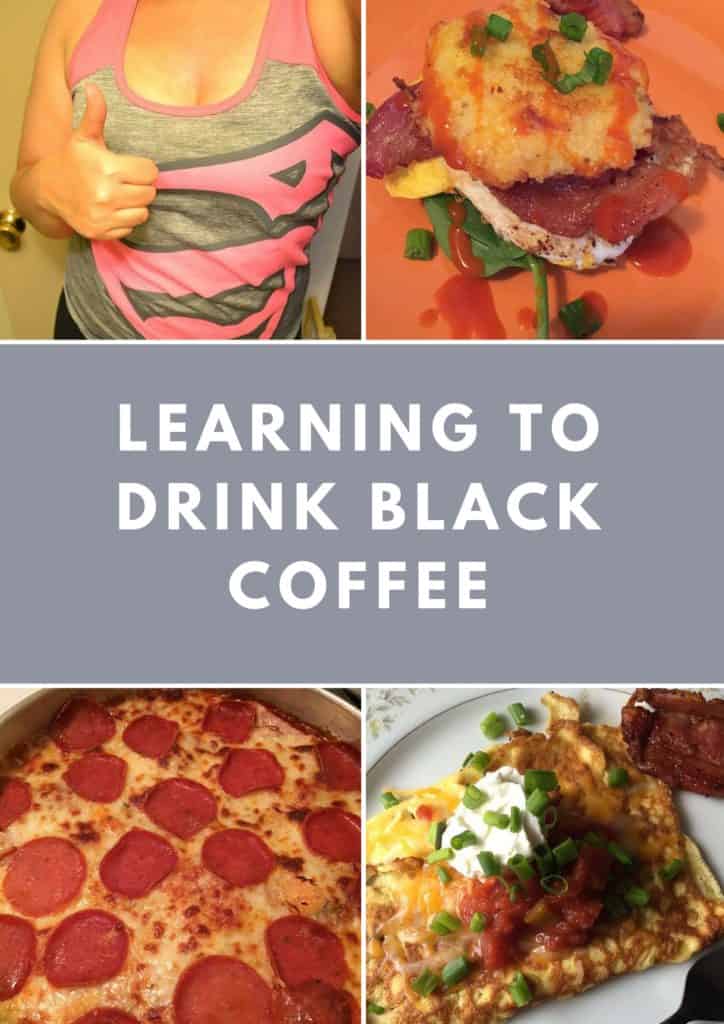 Before starting this lifestyle my relationship with coffee could very easily be summed up by the recurring sketch from All That (90's kids stand up!) 'Sugar and Coffee.'
This GIF will give you a taste of what I mean.
Now I drink my coffee almost exclusively black. And most of my friends can't understand it. I say it's simple...once you go black, you don't go back... 😉
I reached out on Instagram to ask my followers if they had any tips for my girl friend who is wanting to make the transition.
Here were some of the best tips they gave me:
theapplesassI did it slowly over a few months but cutting out creamer then sugar. I allowed myself less and less stevia. It's an acquired taste - but anyone can acquire it.
marleet89I add cinnamon to the grounds before brewing, or any extract like coconut or hazelnut instead of buying flavored coffees 🙂
4txcampbells Good quality coffee is the total difference maker! I ❤ black now but I've become a total coffee snob in the process! ☕️
_denise_long_The stronger, the better. Use a quality coffee...makes a big difference. Slow down and enjoy it.
t.r.j819 Switch to a light roast and drink black, as your taste changes, go up to med the dark or whatever she prefers.
avienda Besides the slow weaning approach, I'd also make sure you start off with a more mild roast of bean. I looooove black coffee and think it's all the better with nothing in it so you can enjoy its coffeeness. Oh, maybe trying iced black coffee?
mr._pickles_the_mynah_bird Blend in organic butterand coconut oil to her coffee. Add a small amount of grade A or B maple syrup. Latte.
Do you have any other tips to make the switch? Share them in the comments!